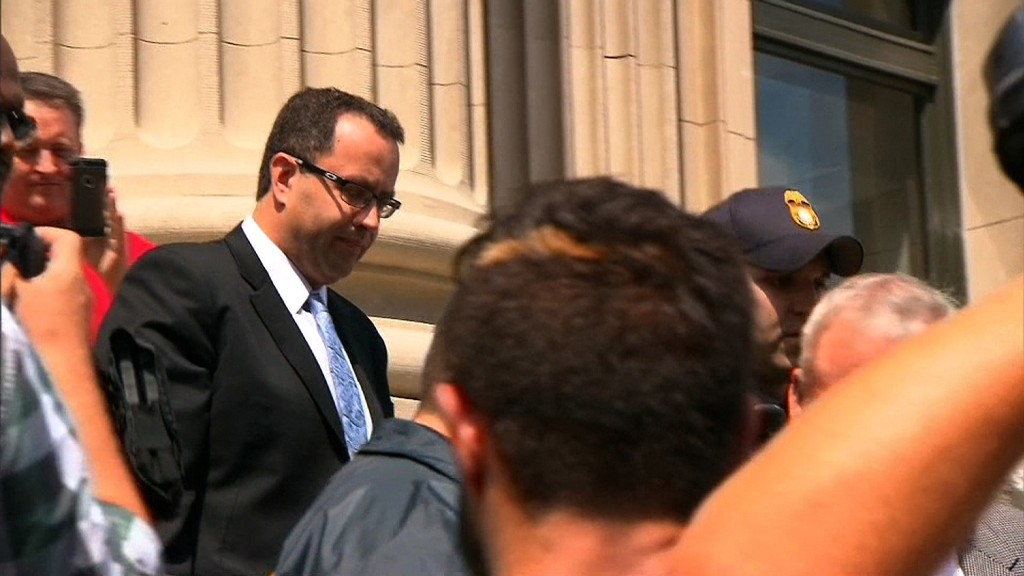 Few spokesmen were more closely linked to an advertiser than Jared Fogle was to Subway sandwich shops.
The story of how Fogle lost 245 pounds by eating Subway twice a day was a key part of its marketing campaigns for 16 years. And that story helped Subway quietly become a fast food giant, with more locations than any other retailer.
But the successful relationship has come to a shocking end.
On Wednesday Fogle reached a plea agreement on charges of child pornography and having sex with minors. The charges cover incidents starting in 2007 and continuing until as recently as June 2015. Fogle started as the public face of Subway in a 2000 TV ad, and remained with the company until he was suspended last month.
Subway tweeted on Tuesday night, as headlines about the plea deal began swirling, that it had fired its famed pitchman.
Fogle's weight loss success story is well known. But Subway's success story is less well known.
Two years after his first ad aired Subway's U.S. store count hit 16,000, surpassing McDonald's at the time.
Today Subway has 44,000 stores in 110 countries. By comparison, McDonald's (MCD) has just over 36,000 stores worldwide, while Starbucks (SBUX) has 22,000.
Jared didn't make Subway a smash-hit single-handedly. Everything from $5 foot-long subs to celebrity spokesmen have helped clear the chain's path to success.
Another big factor in its proliferation: It's much less expensive for a franchisee to open a Subway storefront rather than one for McDonald's or Burger King.
Despite the horrific nature of the charges, most experts expect that Subway's sales won't be hurt by the Fogle scandal. He hasn't been in a television ad for the chain since 2013 as the chain has shifted to using athletes, such as baseball star Mike Trout, or actors in its ads.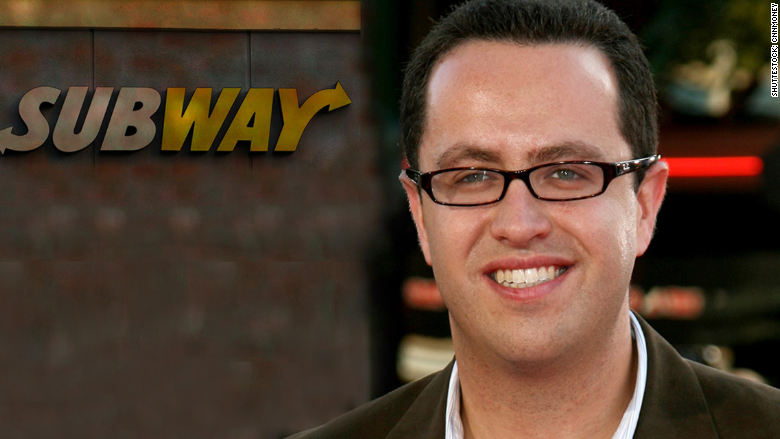 Privately held Subway doesn't report results to Wall Street, but it posted an estimated $24.5 billion in sales for 2014, according to the National Retail Federation, citing research from Kantar Retail. That's a fraction of the revenue for McDonald's (MCD) or Burger King.
The company is still run by Fred DeLuca, who opened the first store in Bridgeport, Conn., 50 years ago with a $1,000 loan from a friend.
Subway's ad agency originally discovered Jared when he was featured in a 1999 Men's Health story called "Stupid Diets That Work," after he lost weight by eating nothing but Subway for a year.
The subsequent ad campaign was a hit, and helped boost the sandwich chain's image as a healthy option, giving it an aura of health compared to a cheeseburger and fries.