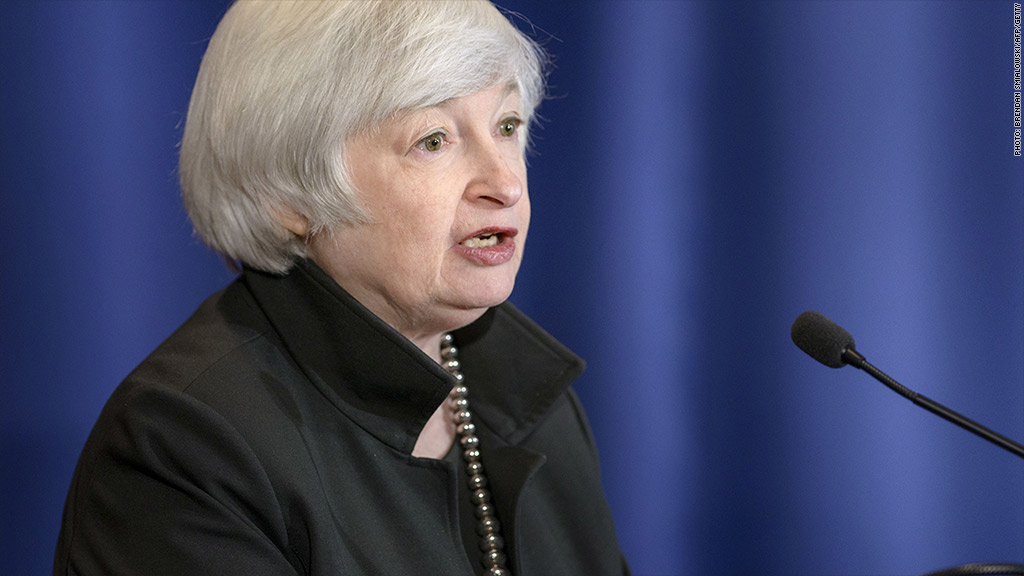 Get ready: the long awaited rate hike could be here in 4 weeks.
The Federal Reserve's committee members signaled that they're close to raising the key interest rate for the first time in over 9 years. One Fed committee member already wants to raise rates, according to minutes from its two-day meeting that ended on July 29th.
"Some participants...viewed the economic conditions for beginning to increase the target range for the federal funds rate as having been met or were confident that they would be met shortly," according to the minutes. Translation: some Fed officials are ready for liftoff in September.
The minutes are the last peek into the Fed's thinking before its September meeting -- when the majority of Wall Street experts expect a rate hike.
But the road to rate hike remains bumpy. The committee members aren't unanimous about a rate hike yet, and concerns are popping up left and right.
China's economic slowdown and its impact on the U.S. economy are worrying some Fed committee members. (The meeting happened before China devalued its currency).
Related: Why did China crash the yuan?
Members also raised concerns about the turmoil in Greece and Puerto Rico. They also noted that Latin American economies -- major U.S. trade partners -- have also slowed down this summer.
They were also worried about lukewarm consumer spending by Americans so far this year. Sluggish wage growth remains another concern for the Fed, though committee members have said they don't need to see wage growth before a rate hike.
The Fed also lowered its expectation for inflation. They want to see annual inflation around 2%, but they believe inflation will stay below their target for 2016 and 2017 now.
Related: Inflation is non-existent, worrying some
Consumer prices, which make up inflation, barely rose in July, according to the Labor Department. The slew of bad summer news could delay a rate hike, some experts say, but September still appears on the table at the moment.