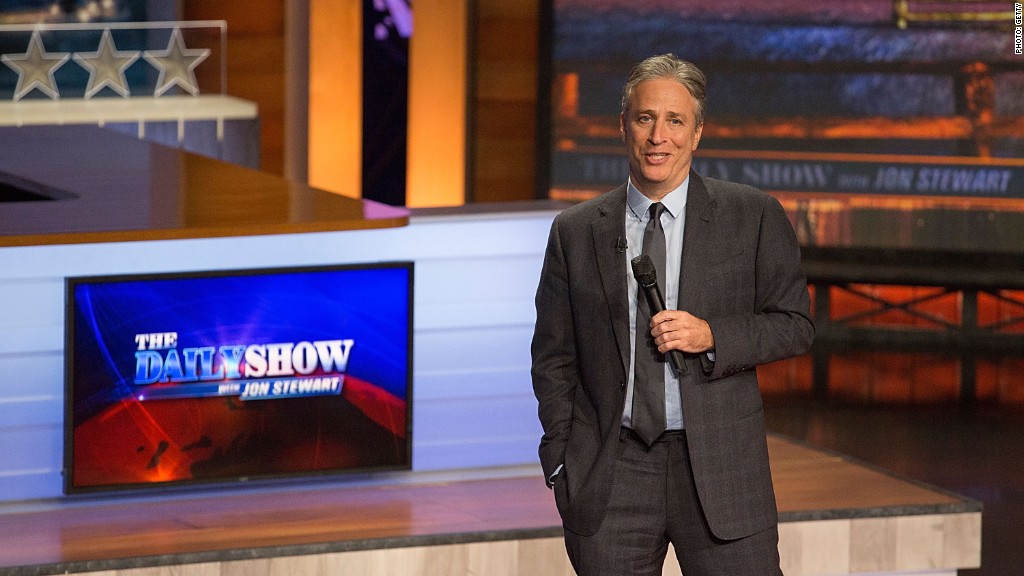 Jon Stewart has traded jabs with some of the biggest names in U.S. politics during his 16-year year tenure as host of "The Daily Show." Now, thousands want him to moderate a presidential debate.
Over 100,000 people have signed a Change.org petition that wants the satirical host to moderate a 2016 presidential debate.
One of those signers is Martin O'Malley, the former Maryland governor who is seeking the Democratic presidential nomination.
"Over the last 16 years, Jon Stewart has played an influential and iconic role in covering U.S. politics and media," the petition reads. "We believe he should continue that tradition as a moderator at one of the 2016 Presidential Debates."
The petition is surging on Change.org with it growing by more than 1200% since Wednesday, according to the site.
The petition was created two weeks ago.
Muriel Waters, who launched the petition, says that Stewart's many awards and interactions with political heads of state are reasons to have Stewart as a moderator.
Waters also writes that an "important attribute of a moderator is trust" and cites a Reuters/Ipsos poll that shows that a majority of Americans share "their worldview and values" with the comedian.
"Choosing Jon Stewart would be a popular choice among voters," she wrote.
Stewart has been off the cultural radar since signing off from his "Daily Show" post on August 6.
If Stewart did go on to become a moderator he would follow some of the biggest names in journalism. Jim Lehrer, Candy Crowley, and Bob Schieffer each moderated presidential debates in 2012.
In the meantime, Stewart will get some practice on how to wrangle big names when he hosts WWE's SummerSlam this Sunday.
The Commission on Presidential Debates and a representative for Jon Stewart did not immediately respond to requests for comment.