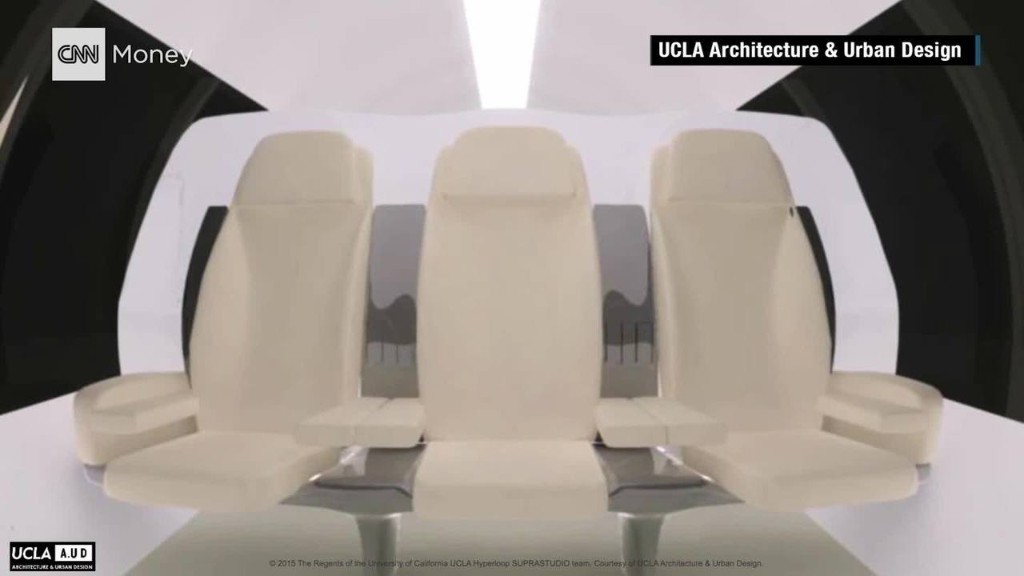 It started as a fanciful idea straight out of science fiction, but the Hyperloop is starting to pick up real speed.
The Hyperloop is Elon Musk's vision for a train that can move passengers and cargo between cities at speeds of more than 700 miles per hour. The plan, unveiled in 2013, calls for pressurized, above-ground tubes that span hundreds of miles.
Musk, who is busy with Tesla (TSLA) and SpaceX, had issued an open invitation to other companies and individuals to collaborate on the project. Several startups have answered the call.
One of those companies -- Hyperloop Transportation Technologies (HTT) -- announced Thursday that it's making real progress.
The firm now has 400 people contributing to the project, it said in a statement. The workers are not employees, but experts in related fields who are working part time in return for stock options. It has also signed up new partners including vacuum company Oerlikon, engineering design firm AECOM and architects Hodgetts & Fung.
"Our team continues to grow and, along with these new alliances, is representative of the collaborative spirit of HTT and are key to our success in breaking ground in 2016," said Dirk Ahlborn, the company's CEO. "We receive applications from professionals and are approached by industry leading companies every day."
SpaceX, meanwhile, is building a test track and has announced a competition for students and engineers to design the passenger vehicles.