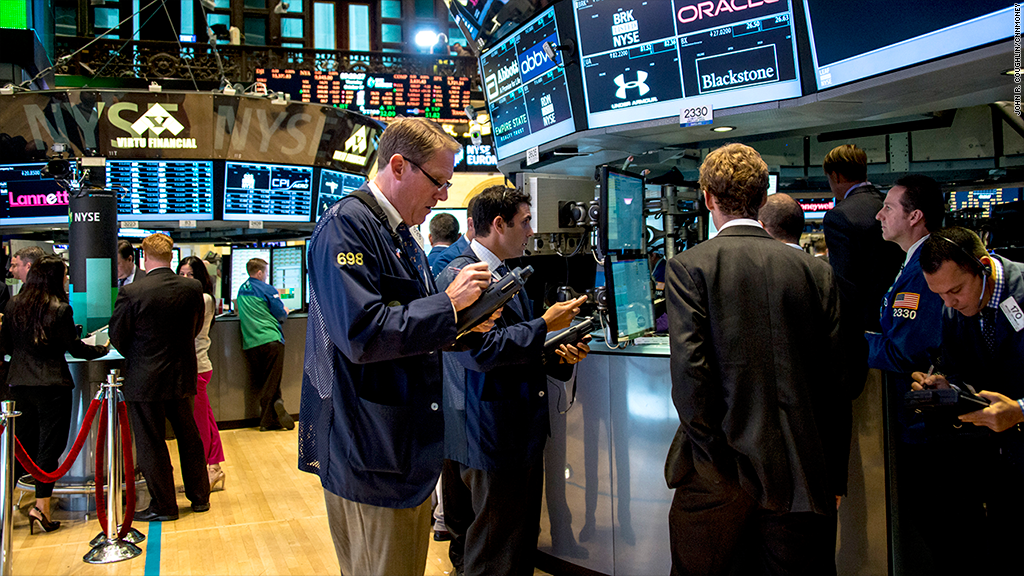 Netflix shares have more than doubled this year. But the past week has been absolutely brutal for the stock.
Shares tumbled nearly 16%. It was the biggest loser on the S&P on Thursday, dropping nearly 8% that day alone. The slide continued on Friday with a 7.8% loss.
There doesn't appear to be any particular reason for the high flying stock's plunge. There has been no bad news, no earnings report or analyst note about the company.
Netflix appears to be falling victim to weakness in the broader market, particularly in media stocks. Walt Disney (DIS) and Time Warner (TWX), owner of CNN, were both downgraded this week by Sanford Bernstein, analyst Todd Juenger, which hit the sector hard.
In the past, Netfix (NFLX) had been able to buck problems in the media sector, since investors see it as an outfit that will benefit as viewers shift away from traditional television networks. But not this week.
The rocky market is also hitting other momentum stocks. Amazon (AMZN), another top performer in the S&P, lost 7% since Monday, while Electronic Arts (EA) has lost 10%. But both are still way up for the year: Amazon is up 59% and EA is up 39%.
For its part, Netflix remains 113% higher in 2015.