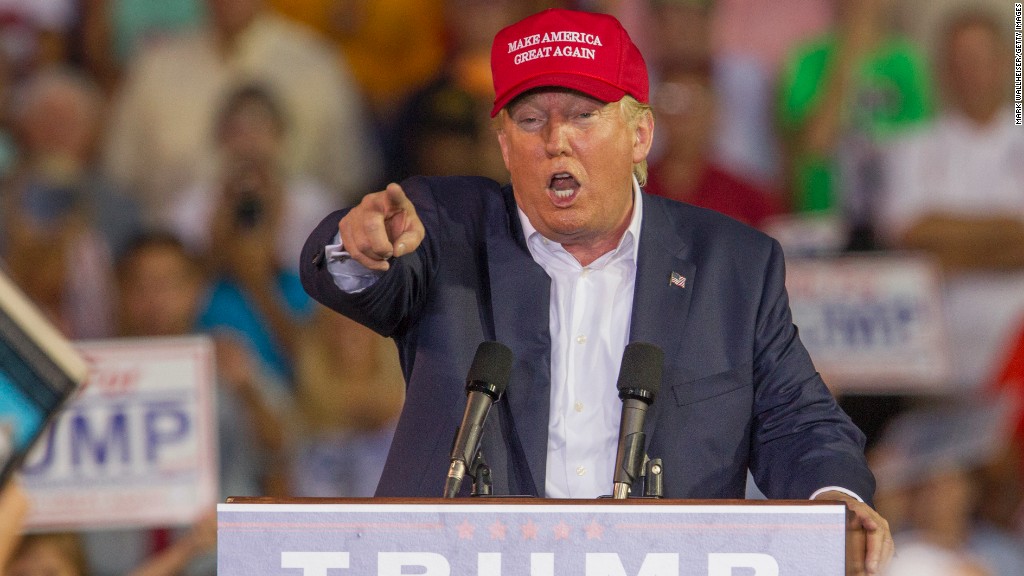 Donald Trump has been on the cover of Time magazine. And The Hollywood Reporter. Up next: Rolling Stone.
The iconic music and culture magazine is planning to feature Trump on the cover of its next issue, according to two people with knowledge of the matter.
A Rolling Stone spokeswoman declined to comment. The magazine's plans are always subject to change until the issue goes to the printing presses. But the sources said the Trump issue will come out in early September.
The cover is another coup for the Republican presidential candidate, since it often features rock stars and since founder and publisher Jann Wenner is a longtime supporter of Democrats.
Related: Donald Trump - Media critic
It illustrates how Trump is uniquely positioned as both a presidential candidate and a bonafide celebrity.
Earlier this week he appeared on the cover of Time magazine. He posed in his office with a bald eagle for the photo shoot.
He was also recently photographed for the cover of The Hollywood Reporter.