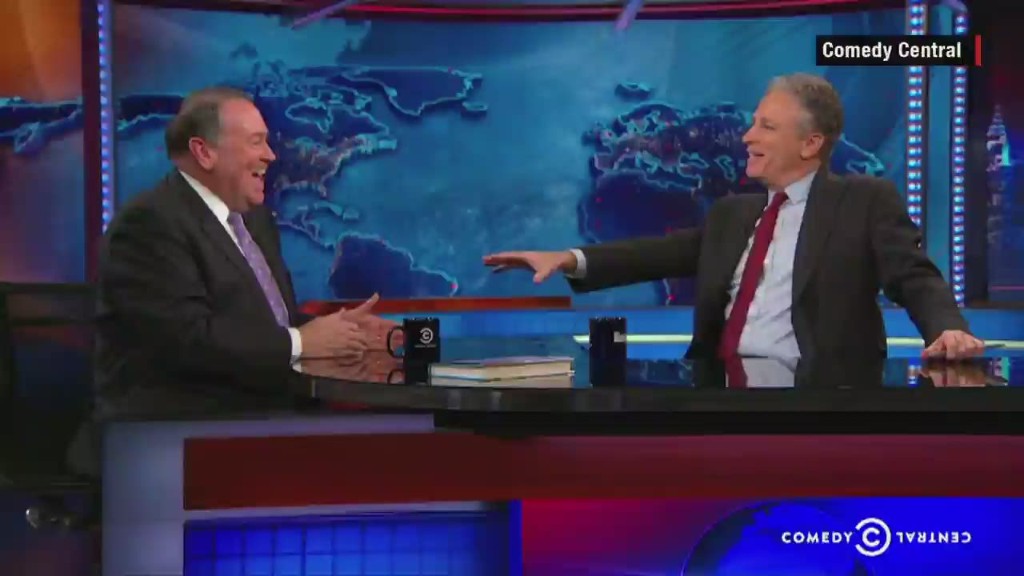 Jon Stewart made his name taking down politicians and cable news hosts. On Sunday he set his sights on a new target: Professional wrestlers.
The former satirical news anchor was host of "SummerSlam," the World Wrestling Entertainment's signature summer event.
"I've spent the last 16 years talking about politics, it's nice to be back in reality," Stewart said opening the show from the Barclays Center in Brooklyn.
The telecast was Stewart's first TV gig since signing off from "The Daily Show" on August 6.
Away from hosting, Stewart even got to show off his skills inside the ring.
During the title match between John Cena and Seth Rollins, Stewart hit Cena in the stomach with a folding chair, thus helping Rollins win the match.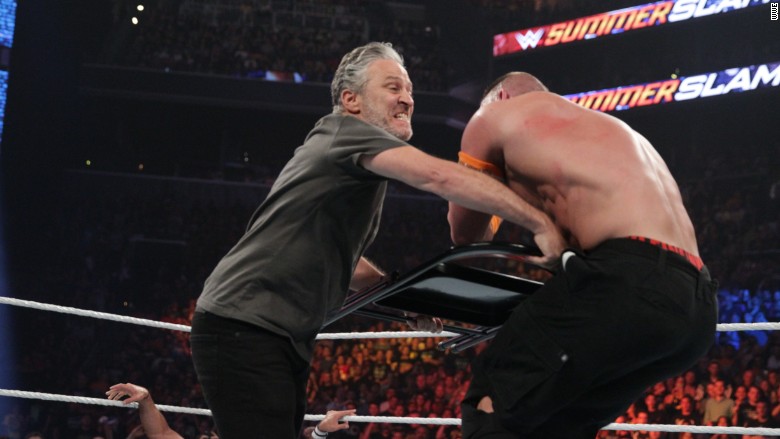 The unexpected move by Stewart shocked the audience. Rollins and Stewart have had bad blood in the past.
Yet, eventually the Brooklyn crowd absolutely loved Stewart, chanting "Thank you, Stewart!" after the match ended.
Apart from interfering in the title bout, Stewart handled his return to television without missing a beat.
Stewart was -- for once -- on the butt end of the teasing during a backstage segment with Brock Lesnar's promoter, Paul Heyman.
"I guess we couldn't get David Letterman to host the show," Heyman said to Stewart.
WWE's "SummerSlam" was shown on Pay Per View and the WWE Network. It was also Twitter's top trending topic in the U.S. on Sunday night.