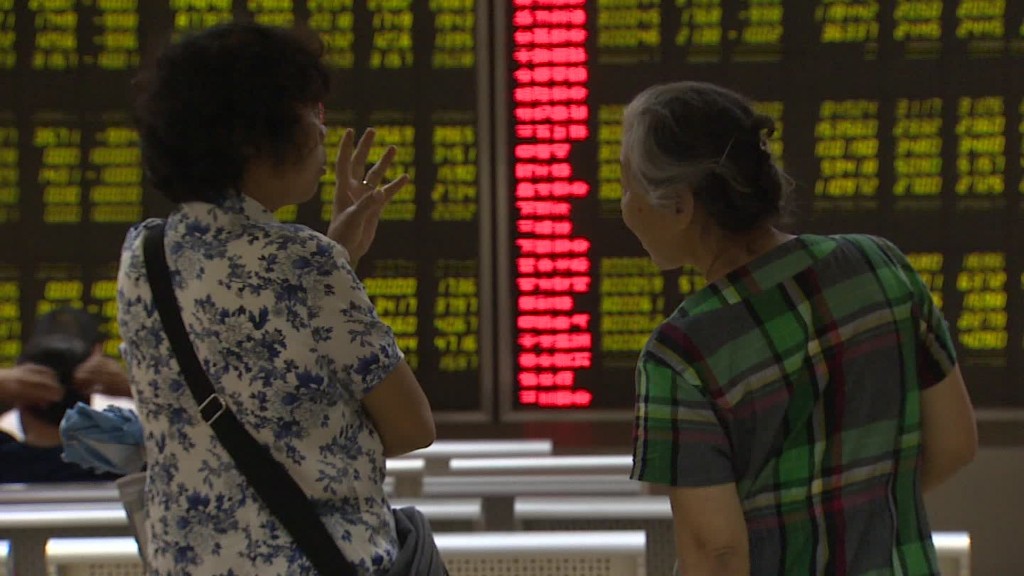 U.S. markets were extremely volatile Monday, and no major stock had a wilder ride than Apple.
More than 100 million shares of Apple (AAPL) traded hands Monday, making it the second most heavily traded stock in terms of trading volume. Only Bank of America (BAC), with shares that are significantly less expensive, was traded more.
Shortly after the market opened to a 1,000-point decline, Apple's shares tumbled 10%. Investors lifted them into positive territory at midday, but Apple finished the trading day down 2.5%.
Just before the market open, Apple CEO Tim Cook sent a note to CNBC anchor Jim Cramer to say Apple's sales in China are strong, despite worries about a slowdown in economic growth there.
Related: America's favorite stocks in bear market territory
"I can tell you that we have continued to experience strong growth for our business in China through July and August," he wrote in the e-mail, which was posted by the network early Monday.
Investors are worried about what the slowdown in China means for Apple and other U.S. stocks. Even with Monday's turnaround, Apple shares are down more than 20% since reaching a peak on July 20.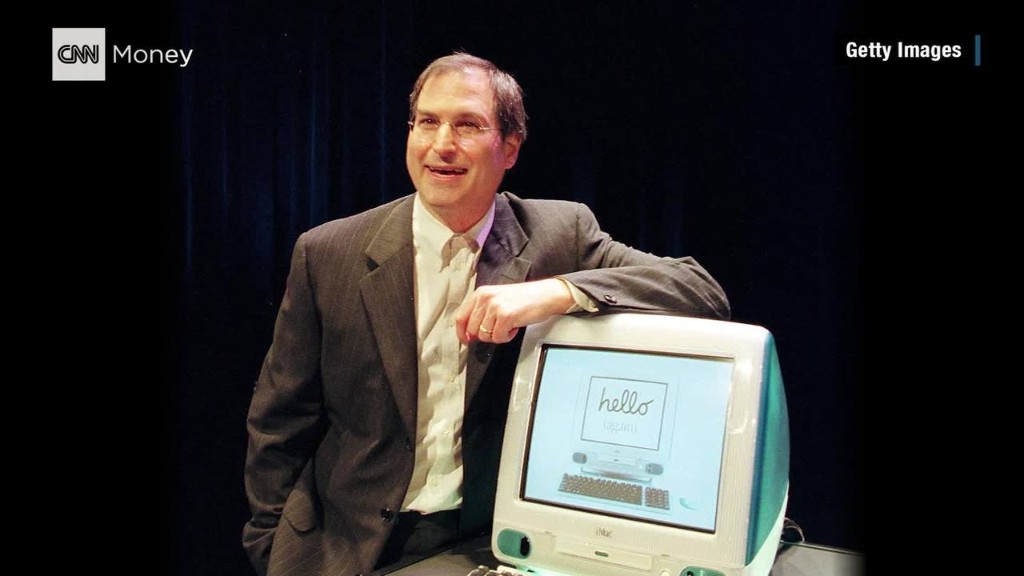 Still, Cook says he's confident growth can continue going forward. (Read the full letter here).
"Obviously I can't predict the future, but our performance so far this quarter is reassuring," he wrote. "I continue to believe China represents an unprecedented opportunity over the long term.