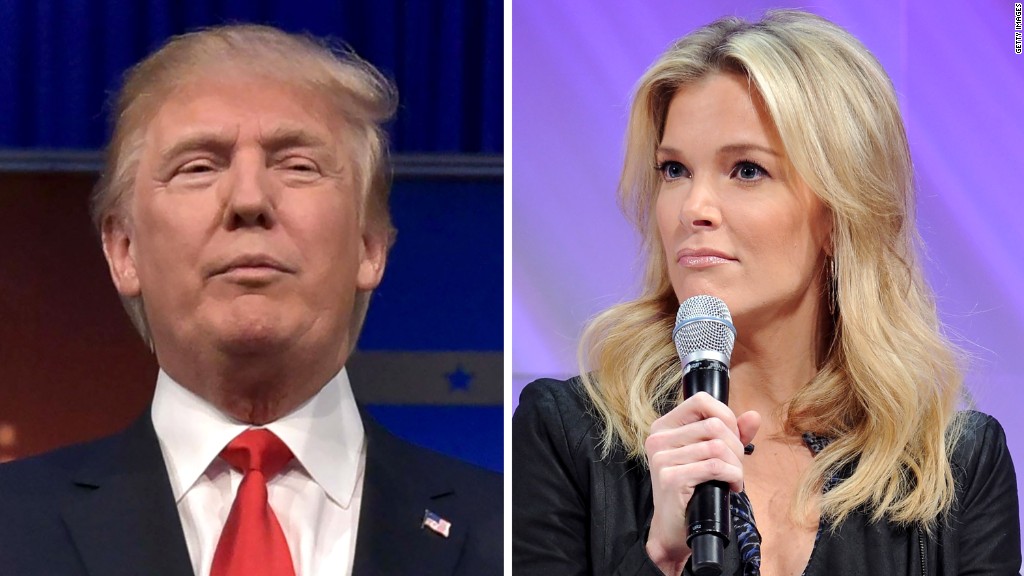 Over the past few weeks Donald Trump and Fox News have been caught in an escalating fight revolving around Trump's comments about anchor Megyn Kelly.
Here is a timeline of the war of words between the business mogul and the cable news network:
Thursday, August 6: The Debate
Fox News' first GOP presidential debate was marked by tough questioning of Trump. From the start, Kelly pressed Trump over his history of remarks regarding women in which Trump responded, "Honestly, Megyn, if you don't like it, I'm sorry... I've been very nice to you, although I could probably not be based on the way you have treated me."
Friday, August 7: "Blood coming out her eyes"
Following the debate, Trump tweeted throughout the night about the debate moderators' treatment of him and retweeted fans' complaints, including some that called Kelly a "bimbo."
On Friday night, Trump called into "CNN Tonight" and said of Kelly, "You could see there was blood coming out of her eyes. Blood coming out of her... wherever." The comment was interpreted by many as a reference to Kelly's menstrual cycle.
Sunday, August 9: "It wasn't an attack"
In a taped interview played Sunday on Fox, Kelly defended her questioning saying, "It wasn't an attack."
On the same Sunday, Trump told CNN's Jake Tapper that he didn't owe Kelly an apology and that "only a sick person" would think he was saying that Kelly was menstruating.
Monday, August 10: War and peace
Trump tells "Morning Joe" that he thinks Kelly should apologize to him.
This leads to a "very blunt" phone call between Trump and Fox News chairman Roger Ailes in which Ailes warned they "can resolve this now... or we can go to war." A truce is worked out.
On Monday night Kelly says on her program that she won't apologize for "doing good journalism."
Related: Roger Ailes to Donald Trump: 'We resolve this now...or go to war'
Wednesday, August 12: Vacations conspiracies
Kelly begins a 10-day vacation after her Wednesday night broadcast.
Some Trump supporters theorize that Kelly was actually benched by Fox due to the Trump feud, a theory that Trump stokes. Fox insists that Kelly was on a long-scheduled break.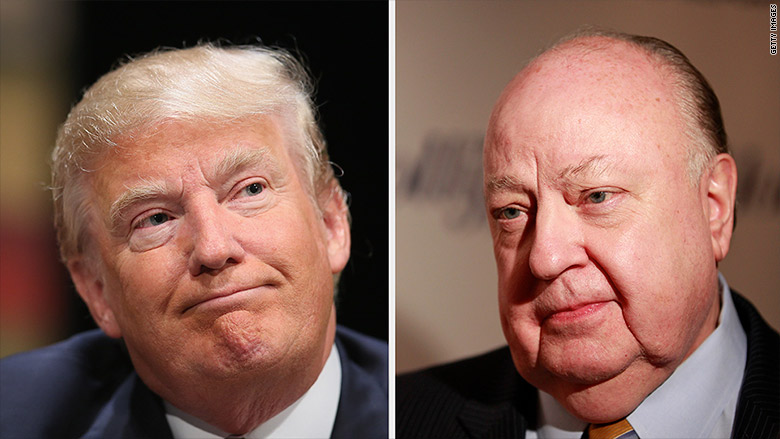 Wednesday, August 19: Trump and The Hollywood Reporter
In an interview with The Hollywood Reporter, Trump calls Ailes a "friend of mine for many years" and that everything between the two is "all fine now." Trump also says that Fox wanted him to do Kelly's show, but he refused.
Monday, August 24: "She could take another eleven day unscheduled vacation!"
Kelly returned to Fox's "The Kelly File" after her vacation.
Trump tweets that he liked the show much better without Kelly and that "perhaps she could take another eleven day unscheduled vacation!" He again retweets comments that call Kelly a "bimbo."
Tuesday, August 25: Fox fights back
Fox News strikes back with a statement from Ailes saying that Trump's attack of Kelly was "unprovoked," "crude," and "disturbing." Ailes says Trump should apologize.
Fox News personalities rally around Kelly and criticize Trump as "childish" and "out of control."
Trump responded with another shot at Kelly which read, "I do not think Megyn Kelly is a quality journalist."