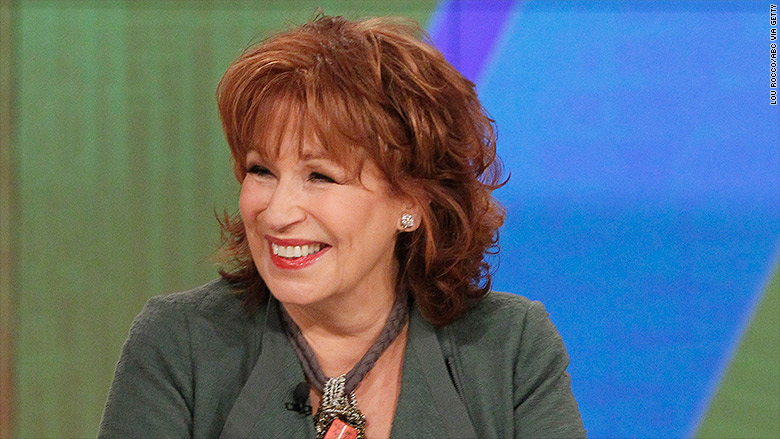 A familiar face is returning to "The View."
Joy Behar is coming back as a co-host, the network announced on Tuesday, ending weeks of speculation about a reboot of the beleaguered ABC daytime talk show.
Also joining the show will be "Good Morning America Weekend" co-anchor Paula Faris and Candace Cameron Bure, who many fans may remember from her role as D.J. Tanner on "Full House."
Behar, 72, was one of the original members of "The View" when it was launched by Barbara Walters and she was also one of the most outspoken hosts in its nearly 20 year history.
She left the show in 2013.
Walters retired in 2014 and "The View" has struggled to find a cohesive group of moderators since then. Rosie O'Donnell, Rosie Perez and Nicole Wallace all left the show this year.
Behar had been looking for a new TV perch. There were reports in July that there were talks for her to make a return to "The View."
"Just when I thought I was out, they pulled me back in," Behar said in a statement. "I'm looking forward to sticking my two cents into the hot topics, especially now that Hillary and the Donald are in the spotlight."
The new co-hosts will be joining the show's current hosts Whoopi Goldberg, Raven-Symone, and Michelle Collins.
The 19th season of "The View" kicks off on ABC September 8.