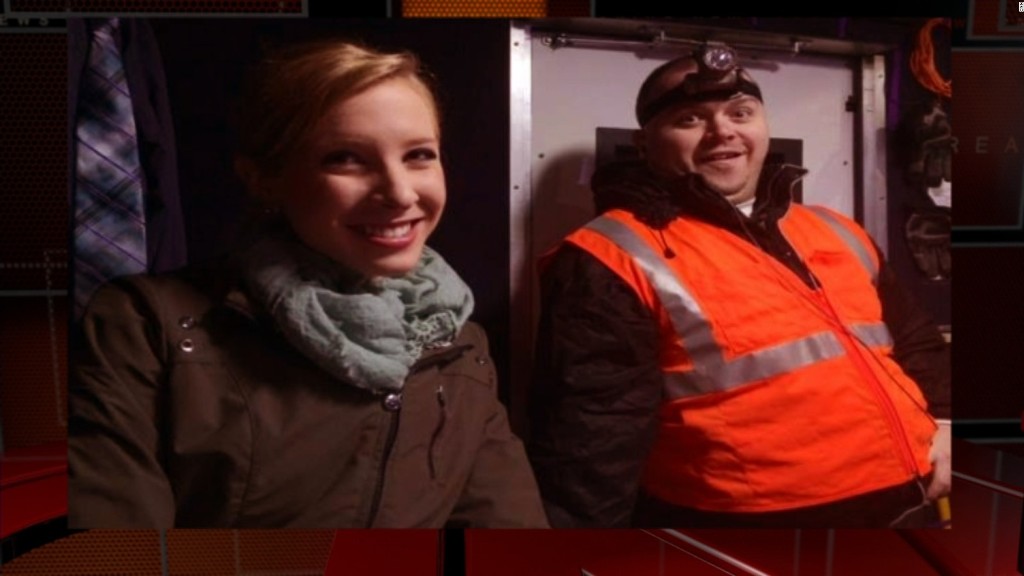 Until Wednesday, the Committee to Protect Journalists had counted 39 deaths of journalists around the world in 2015, in countries like Syria, Yemen and France.
Now two more names, Alison Parker and Adam Ward, are being added to the list.
Parker and Ward, the reporter and photographer who were slain while on live television in rural Virginia, are the first members of the news media killed while on assignment in the United States in almost a decade.
They were employees of WDBJ in Roanoke. The station's employees were in mourning on Wednesday even while continuing to cover the shooting story.
Local viewers expressed heartbreak in emails, calls and Facebook messages to the station, and one even dropped off flowers.
Journalists in newsrooms across the U.S. also expressed condolences, and so did the nonprofit groups that advocate on their behalf.
Related: Angry WDBJ GM doesn't care if gunman lives or dies
"Even if this is not a case of journalists being targeted while reporting in war-torn countries or murdered because of their investigation on corruption or drug-trafficking, to kill two journalists on live television in cold blood demonstrates a certain willingness to dramatize the crime committed against them," Delphine Halgand, the U.S. director of Reporters Without Borders, said in a statement.
The group said "it is extremely rare that journalists are killed while doing their job on American soil."
Reporters Without Borders and the Committee to Protect Journalists (or CPJ) distinguish between journalists who are killed while on assignment and those who are not.
Facebook and Twitter suspend suspected shooter's accounts
The most recent such journalist killing in the U.S. -- up until Wednesday -- "was in August 2007, when Chauncey Bailey, editor-in-chief of the Oakland Post in California, was shot dead on an Oakland street," according to CPJ.
The nonprofit group advocates for journalists around the world, usually concentrating on war-torn countries.
"We do not yet know the motive of the attack that killed Alison Parker and Adam Ward, but we do know that being a journalist is potentially dangerous anywhere in the world," Carlos Lauria, CPJ's senior Americans program coordinator, said in a statement.
"We condemn this fatal shooting and send our condolences to the journalists' families and colleagues," Lauria said.