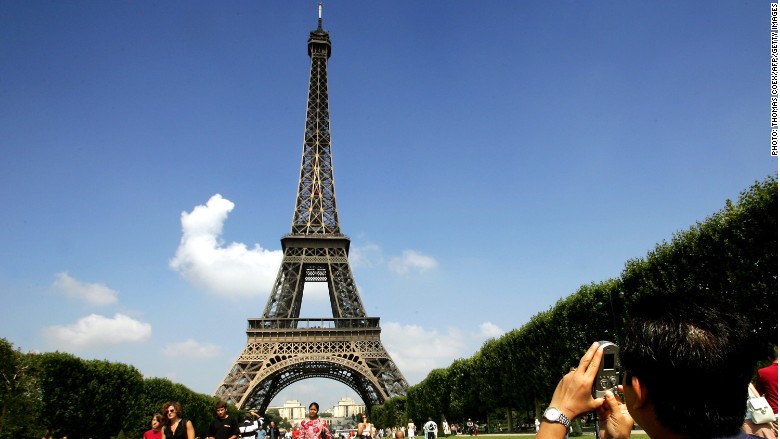 Airbnb will start collecting tourist taxes in Paris but visitors shouldn't be hit with a bigger bill.
The home sharing site will add a charge of 0.83 euro (94 cents) per person, per night, to all Paris stays from October 1, and pass the revenue on to the city.
Hosts in the French capital currently collect the taxes from each guest and pay the authorities directly. Now Airbnb will collect that money.
The change should make life a touch easier for owners renting out rooms in Airbnb's biggest market of more than 50,000 listings.
Related: Airbnb valued at more than $25 billion
"More people share their homes in Paris than anywhere else in the world and this new process will ensure Paris receives more revenue from our community," said Airbnb France director Nicolas Ferrary.
The company has adopted a similar practice in Amsterdam, and plans to gradually roll out the tax collection process across France.
Airbnb - which allows home owners to let rooms or entire properties through its site - has been credited with transforming the travel industry by providing competitive alternatives to traditional accommodation.
Tourists can stay in big cities like Paris, London or New York for a fraction of the cost of hotels. The company takes 3% of the price listed by the host.
But it's run into plenty of criticism. Airbnb has been forced to defend itself against accusations it has breached tourism and residential regulations -- including in Barcelona and Berlin -- and evaded tax.
And in New York, various agencies have wrangled with the site over alleged violations of the city's rules against unlicensed hotels.