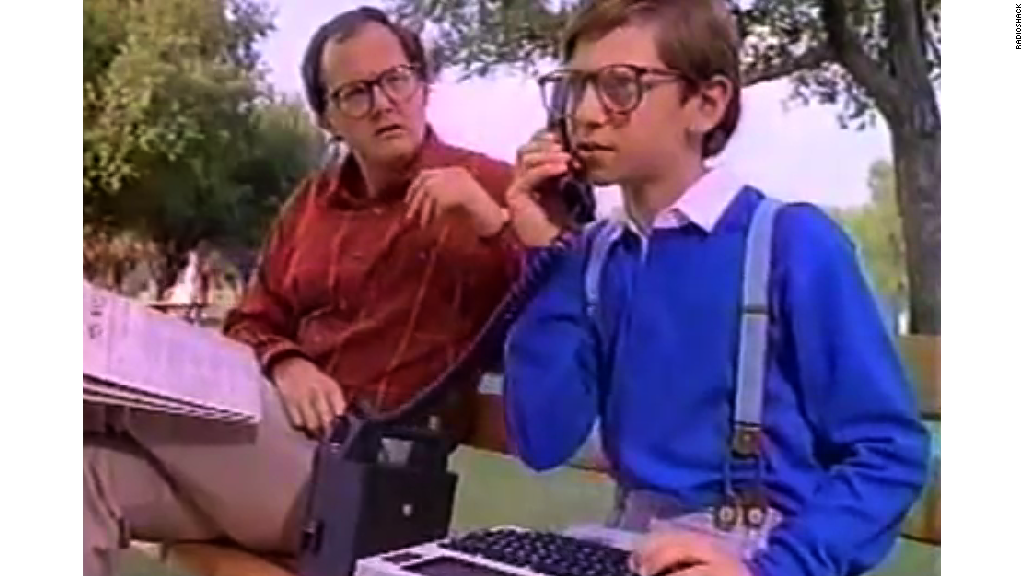 There are about $46 million worth of unredeemed RadioShack gift cards out there -- and the bankrupt company may have to swap all of them for cash, the New York state attorney general said Wednesday.
The defunct electronics store began selling itself off earlier this year and shutting down more than 1,700 locations.
The brand is still alive, however. Franchise stores stayed open and 1,400 RadioShack locations were bought up by hedge fund Standard General to share space with Sprint (S).
The franchise stores were not involved in the bankruptcy settlement and it's still unclear if the giftcards are usable at these locations or at the new Standard General-operated stores.
The gift cards are part of the company's debt, and RadioShack reached a settlement with attorneys general from six states agreeing to pay the gift card debt back in full, New York State Attorney General Eric Schneiderman said Wednesday.
Bankruptcy proceedings can be lengthy, and creditors often can wait for years for the court to decide who, when and how they'll be paid. A $500,000 escrow account would also be set up so that some giftcard holders will get paid back quickly. The attorney general said that gift cards that were purchased by consumers will take priority over cards that were part of a promotional giveaway or were received as store credit on returns.
Related: RadioShack sale protects most customer data
The bankruptcy court overseeing RadioShack's case still has to approve the deal. A press release from Schneiderman said if it's accepted, RadioShack would have 12 months to make a form available -- online and by mail -- for gift card holders to file a claim for their money back.
It would apply to all gift cards nationwide and includes RadioShack cards that were sold through other merchants.