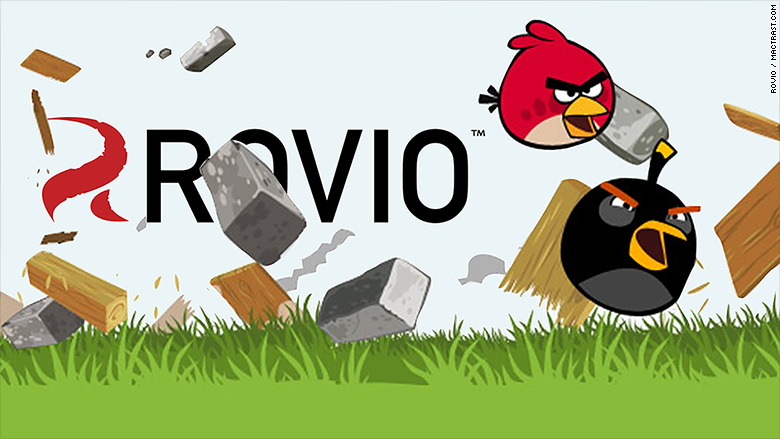 Angry Birds maker Rovio will cut up to 39% of its staff, the company announced on Wednesday.
About 260 people may lose their jobs as Rovio shrinks its business to concentrate on fewer products. It's the second round of significant layoffs in less than 12 months.
Over the past several years, the Finnish company has pushed itself to do "too many things" in its eagerness to grow and capitalize on its wildly successful Angry Birds franchise.
There are Angry Birds-themed amusement parks, an e-learning service for kids, a series of Angry Birds books, and an online and TV cartoon series based on the game's assortment of animals.
"In our current financial condition we must now put focus on where we are at our best," CEO Pekka Rantala explained in a statement.
The company excels in making games, he added, but the job cuts won't affect staff working on the upcoming Angry Birds movie. It's slated for a 2016 release.
"(I)t is certain that a leaner and more agile Rovio is absolutely necessary to move forward and take the company to new successes in the future," Rantala said.
Angry Birds launched in 2009 and was a worldwide hit within less than two years.
Rovio followed up with several other games that riff on the original concept -- slinging ball-like animal avatars into obstacles. There's everything from Angry Birds Space to Angry Birds Transformers and Stars Wars. But none were as successful as the first.
For many industry watchers, news of the job cuts weren't a surprise. Like Zynga (ZNGA), the maker of Farmville, and King, maker of Candy Crush, Rovio has been betting too much on a single popular game.
Rovio now makes more than 20 games. Some of the newer ones, such as Retry, aren't related to Angry Birds at all, and have seen some success.
But in late July, the company also released Angry Birds 2, an updated version of the free game with more in-app purchase products.
Rovio says the new version has been downloaded almost 50 million times in its first month, which the company says is "good momentum."