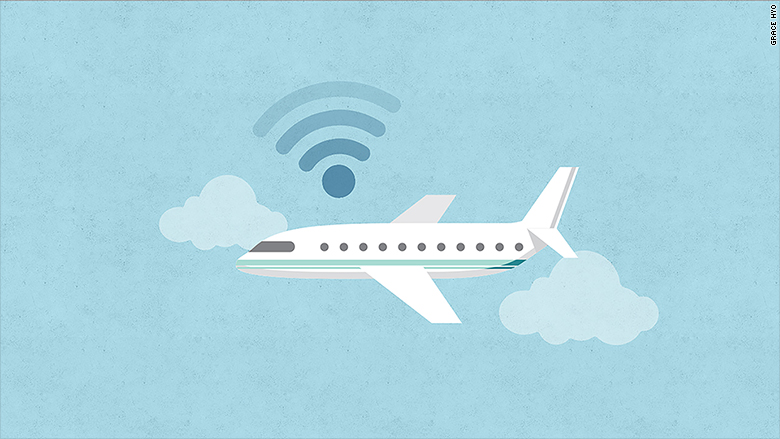 Faster Internet access on flights may finally be possible soon.
Internet access is notoriously slow during flights, but the Federal Aviation Administration gave Gogo approval this week for technology that will allow inflight Wi-Fi speeds to reach more than 70 Mbps.
That's better than most consumer broadband speeds on the ground, and about 20 times faster than what's currently available during flights.
The FAA clearance means Gogo, which provides inflight Internet service, could launch faster service as soon as this year.
The company said it expects to "begin rapid installation" on seven commercial airlines, covering more than 500 planes, next year.
Gogo's existing Wi-Fi service is already on board almost 2,400 aircraft. The company charges anywhere from $5 an hour to a $60 a month for unlimited access.