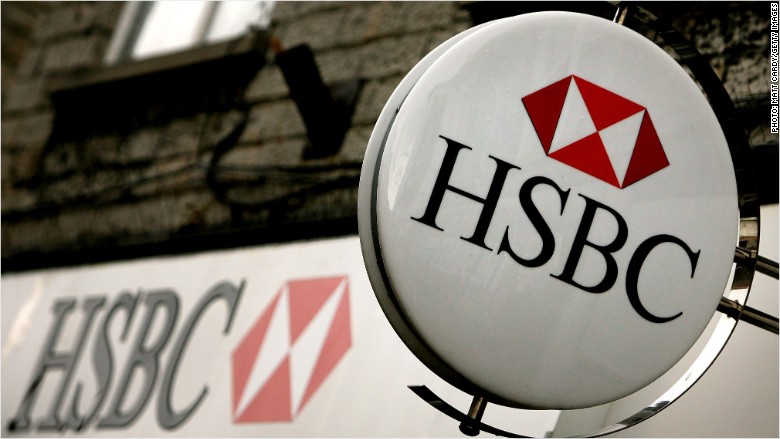 Thousands of Brits were left without pay heading into the holiday weekend after HSBC botched payments for many of its corporate customers.
HSBC (HSBC) is one of the world's biggest banks, and it operates accounts for about one million businesses in the U.K.
About 275,000 payments were incorrectly coded Friday, meaning they couldn't be processed by the clearing system that handles direct debits and other automated transactions.
Companies were left unable to pay month-end salaries or suppliers' invoices, and customers of other banks were also affected because HSBC was unable to complete transfers to them.
HSBC apologized for the error, which came at the start of a three-day weekend. Monday is a public holiday and millions will be traveling at home and abroad.
"We are taking immediate steps to ensure the payments reach beneficiaries as quickly as possible," a spokesman said.
"We will work with other banks to ensure that customers do not lose out as a result of today's problems."
Related: My debit card has been hacked TWICE
Twitter was buzzing with complaints.
"Hey, @HSBC_UK are you going to pay people at some point today, we've got mortgages to pay! Are you going to pay any late charges?" tweeted @chrisireed86.
HSBC is in the middle of a major restructuring that is designed to save the bank $5 billion annually by 2017.
It is selling businesses in Brazil and Turkey, reducing headcount by 25,000. In addition, another 22,000 to 25,000 job cuts are planned across the bank, which should reduce the total number of employees to roughly 208,000.
It is also preparing to rebrand its UK retail banking business, and it reviewing whether to move group headquarters from London -- possibly back to Hong Kong.
That decision is due before the end of the year.