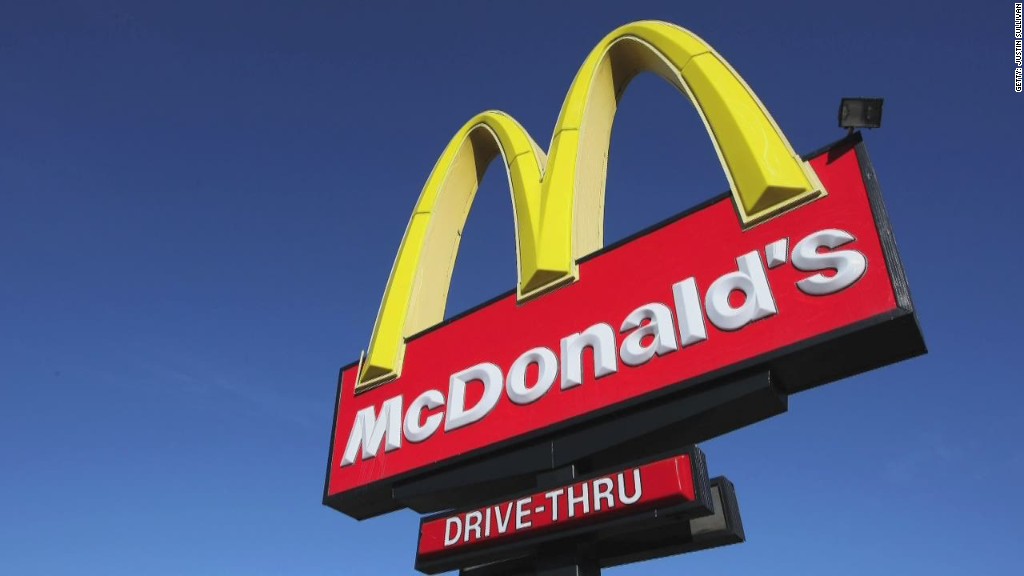 Businesses are outraged by a decision that makes it easier to unionize fast-food workers and other low wage employees that make up a growing part of the U.S. economy.
The ruling "is contrary to the realities of the 21st century economy and American free enterprise," said Rob Green, executive director of the National Council of Chain Restaurants.
Businesses have become increasingly dependent on subcontractors, temp agencies and franchisees to provide them the workers they need. The decision, handed down late Thursday by the National Labor Relations Board, says those employees now have two employers under the law - both the contractor that hired them and the company that hired the contractor.
The case involved a contractor that provided workers for a California recycling facility, and will affect millions of employees who perform cleaning, security or other services for outside contractors.
Related: McDonald's pushes back on 'union attack' on the brand
It may also apply to the millions of workers at McDonald's (MCD) and other franchise operations.
Business groups said the decision will hurt the nation's economic growth by driving up labor costs. In addition to making it easier for for unions to negotiate contracts with larger employers that have deeper pockets, the ruling could make those second employers responsible when worker rights are violated.
Businesses would have to take on the legal risks that they thought franchise or contractor relationships protected them from.
"The NLRB's actions today will subject employers to increased uncertainty, liability for workplaces that they don't actually control, and ramped up pressure tactics to ease union organizing," said Glenn Spencer, a vice president with the U.S. Chamber of Commerce.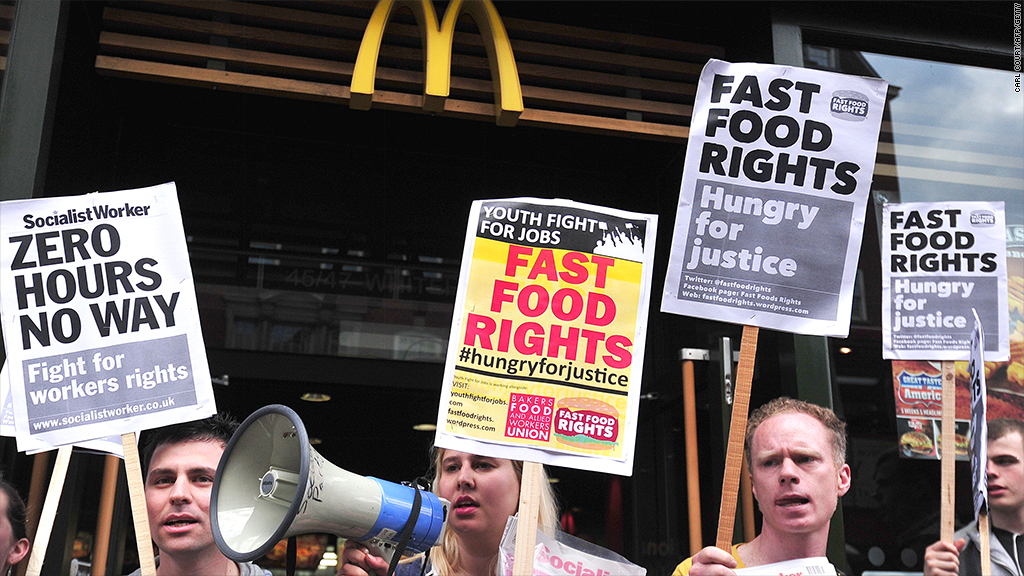 The decision is likely to be challenged in court. The International Franchise Association called upon Republicans in Congress to "intervene to halt these out-of-control, unelected Washington bureaucrats" and overturn the ruling.
But labor groups said the decision is long overdue, and hailed it as an important victory for low-wage workers, including employees at franchise operations such as fast food chains.
Related: McDonald's is giving raises but still faces criticism
"This decision may very well signal the beginning of the end of outdated laws that fail to address an economic structure tilted against working people," said Richard Trumka, president of the AFL-CIO. "It means more working people can engage in meaningful collective bargaining by bringing all parties who control their wages and other conditions of employment to the table."
Marc Perrone, president of the United Food and Commercial Workers union, added that corporations have avoided responsibility for the workers they employ for too long. "Today's decision will help hold bad employers accountable," he said.