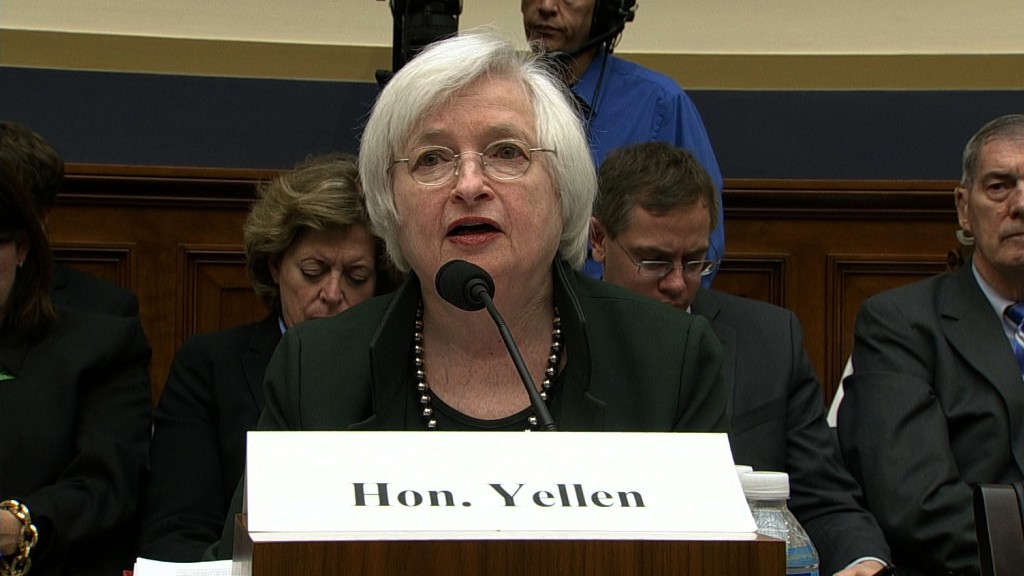 We saw the good, bad and ugly side of fear over the global economy last week.
The Dow fell 1,000 points shortly after it opened Monday as global markets nosedived and fears about the scale of China's economic slowdown rippled across the world.
The Dow also had its best 2-day rally in its history on Thursday, after finding out that the U.S. economy is doing pretty well.
And, oh, the Fed sent mixed signals -- again! -- about a possible interest rate hike in September, less than three weeks from now.
The solid and steady U.S. economy still stands out against all the global turmoil. And next Friday's crucial jobs report will provide an important check-up on America that could confirm the strength of the economy.
Related: China's contagion: how it ripples across the world
Why this jobs report is extra important
This jobs report is especially key because it plays a big role in the Fed's decision -- the central bank could raise its benchmark interest rates for the first time in a decade in September.
If the American job market looks strong, it could push Fed committee members towards a September rate hike, despite the latest turmoil in the global stock market.
A good amount of job gain is anything above 200,000 jobs.
Everyone will pay extra attention to wage growth Friday -- it's a key measure of inflation, one of two key yardsticks for the Fed to justify a rate hike.
Related: China needs to open up about its economy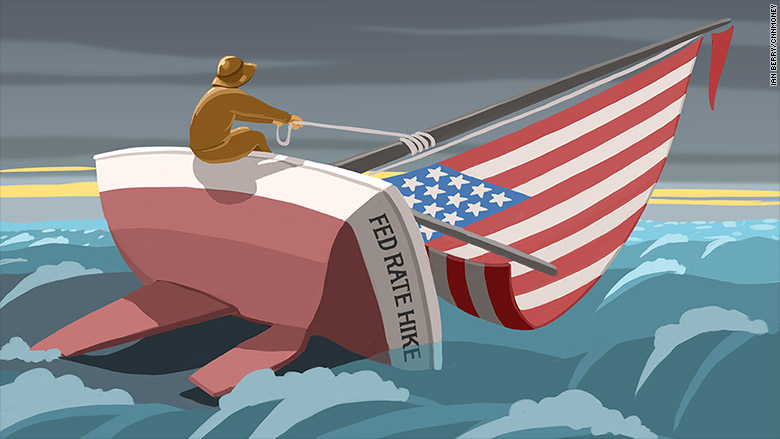 The Fed's committee holds a key meeting 10 days after the jobs report comes out. There are only two other important pieces of data (retail sales and inflation) coming after this. So this jobs report holds a lot of weight.
We just learned that the U.S. economy had a better first half than previously thought -- the Commerce Department significantly revised U.S. economic growth between April and June from 2.3% to 3.7%.
"If you look at the U.S. economic numbers, there is a pretty good case for September," says Paul Ashworth, chief U.S. economist at Capital Economics.
A rate hike would be a vote of confidence from the Fed on the U.S. economy's health and its future direction. However, investors fear a Fed rate hike could hinder momentum for the 6-year old bull market.
Related: NY Fed: September rate hike 'less compelling' now
China's contagion could hit the Fed
The global economy -- specifically China and its impact -- could outweigh any good U.S. economic progress.
The latest market turmoil can be traced back to China's decision to devalue its currency, the yuan, two weeks ago. That immediately raised questions about whether China's economy is really growing at 7%, as the government has said.
"There's nobody that really believes that China is growing at 7%," says Tim Anderson, managing director at MND Partners.
The devaluation was followed by China's manufacturing index hitting a six-year low. Madness ensued across global markets, which continued into last week. The Dow fell into correction Monday and nine countries -- including Brazil, Germany and Taiwan -- saw stocks tumble into a bear market.
Many emerging markets' currencies -- from Colombia to Indonesia -- plunged against the U.S. dollar.
Related: Is the Fed trapped now? Rate hike remains elusive
These countries are much more exposed to China's downturn than the United States. How these countries fare can affect U.S. trade with them and ultimately the American economy.
Amid the volatility, New York Fed President William Dudley said Wednesday that a September rate hike seemed "less compelling," than it did only a few weeks prior. In short, the stock market turmoil does impact the Fed's decision on a rate hike.
But that sentiment wasn't echoed by Fed Vice Chair Stanley Fischer. He told CNBC Friday that it's too soon to make judgments one way or the other about September.
The Fed's tea leaves may be easier to read on Friday after the jobs report.