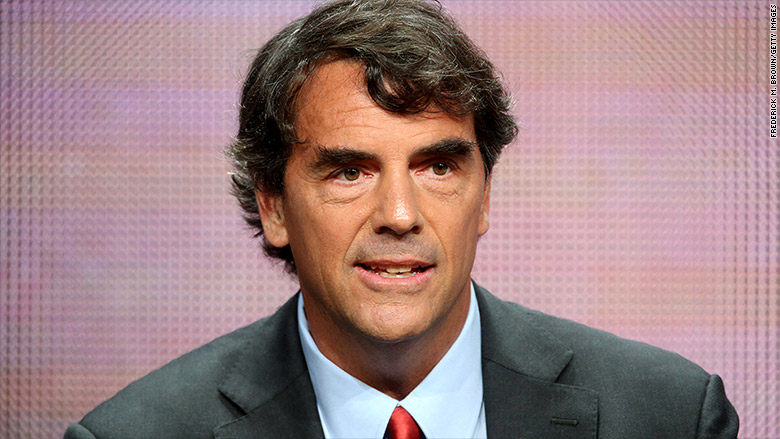 Television networks spend big bucks to build an audience. Tim Draper says he'll pay up if enough people tune in.
Draper, the billionaire venture capitalist and the star of ABC Family's "Startup U," says he's prepared to make a sizable charitable donation if the reality show draws enough viewers on Tuesday.
"I will give away $1 million to charities if we get 1 million viewers this week," he said in a post on Facebook.
Related: Silicon Valley makes money, but is it good TV?
The series, which has aired three episodes so far, centers around a group of young entrepreneurs enrolled at "Draper University," a program founded by the investor that bills itself as a "startup bootcamp."
During the show, student entrepreneurs pitch their business ideas to a panel of potential investors in the hopes of getting financed.
Draper's $1 million may be safe. Drawing 1 million viewers is a steep challenge for any cable program, and it may prove especially daunting for Draper's fledgling series. According to The Hollywood Reporter, the Aug. 11 premiere of "Startup U" drew a mere 47,000 viewers.