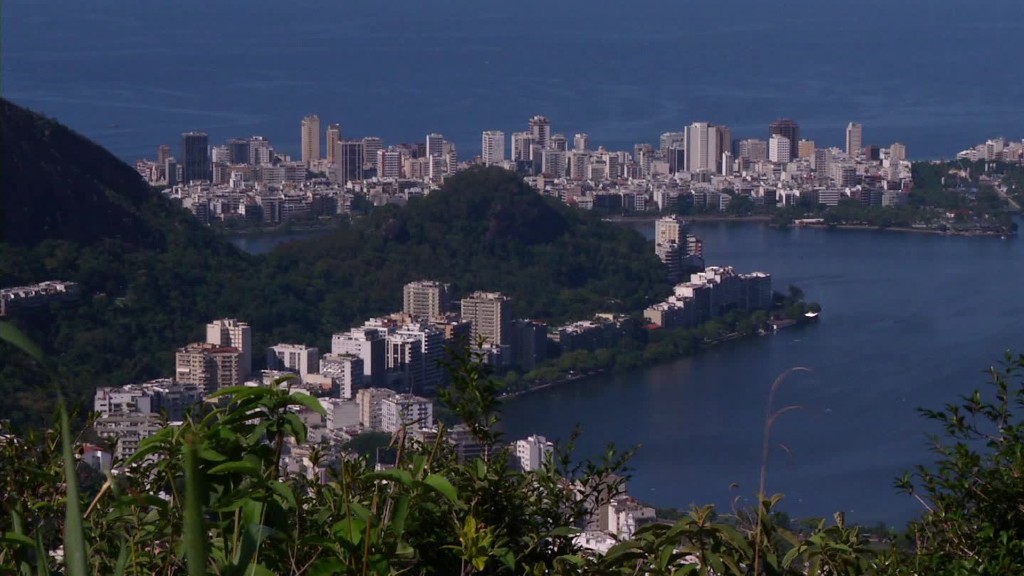 Rolls-Royce, the crown jewel of British engineering, has been dragged into Brazil's colossal corruption scandal.
The company said it was cooperating with the Brazilian authorities investigating bribery at state-owned oil giant Petrobras.
"We have repeatedly made it clear that Rolls Royce will not tolerate business misconduct of any kind," a Rolls-Royce spokesperson said.
He declined further comment.
Rolls Royce (RYCEY), which supplies turbines for Petrobras' oil drilling platforms, has been accused of giving kickbacks to officials in order to secure contracts in Brazil.
Rolls-Royce has been supplying turbines to Brazil for over a decade. It won a five-year energy services contract worth $138 million from Petrobras (PZE) in 2013.
Related: Brazil falls deep into recession
More than 80 people have been charged with bribery and money laundering during a criminal investigation into Petrobras, dubbed "Operation Car Wash."
Prosecutors have accused former Petrobras executives of illegally "diverting" billions from the company's accounts for their personal use or to pay off officials.
Dozens of officials, including senior politicians, have been implicated in the scandal. Even President Dilma Rousseff is facing allegations of involvement.
Petrobras, which accounts for about 10% of Brazil's GDP, said in April the bribery scandal had cost it $2 billion. Its CEO and five other executives resigned in February.
Britain's Serious Fraud Office began probing Rolls-Royce's use of intermediaries in China, Indonesia and other international markets in late 2012. A year later, it confirmed it had opened a criminal investigation.