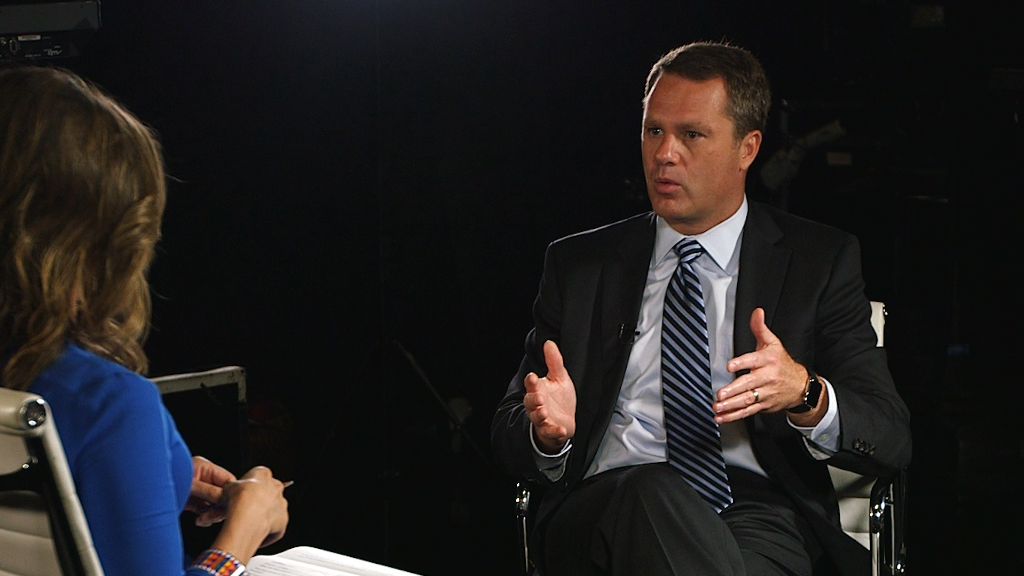 Walmart is putting pressure on some of its stores to cut hours for its workers.
The move comes four months after it lifted wages for its employees, which has resulted in a slight drag on profits.
Walmart says the cutbacks are only at a small fraction of its stores and are unrelated to the higher labor costs.
"We have a small number of stores that were significantly over on scheduling and they are working to come more into line with the hours that they have had available all year," said Walmart (WMT) spokesman Kory Lundberg.
Greg Foran, the head of Wal-Mart's U.S. operations, said after the latest earnings report that the company is committed to the higher pay. But he added "we're focused on growing sales and controlling costs, as you would expect from Walmart."
Higher pay at Walmart went into effect in April, with 500,000 full-time and part-time workers getting raises to at least $9 an hour. It also raised the wages of about 100,000 Walmart managers. Walmart estimated the higher wages would cost it about $1 billion a year.
Related: Walmart to stop selling AR-15s and similar guns
Typically this time of year, Walmart would be ramping up employment for the back-to-school shopping season.
One 13-year employee from a Texas Walmart told CNNMoney that he has seen department managers having their hours cut back to four days a week.
"We're used to the idea of getting hours cut in the month of January," he said. "To get hours cut at this time of year strikes me as being very strange."
The news of the hours cutback was first reported by Bloomberg. One of the unions pushing to organize Walmart workers jumped on that report as a sign that the company is not sincere about improving working conditions.
"We now have further evidence that Walmart's so-called 'wage increase' was nothing more than a cruel PR stunt," said Jessica Levin, spokeswoman for the United Food & Commercial Workers union. "Hard-working Walmart workers -- many of whom did not even see a raise in pay -- are having their hours cut all so Walmart can pad its bottom line."