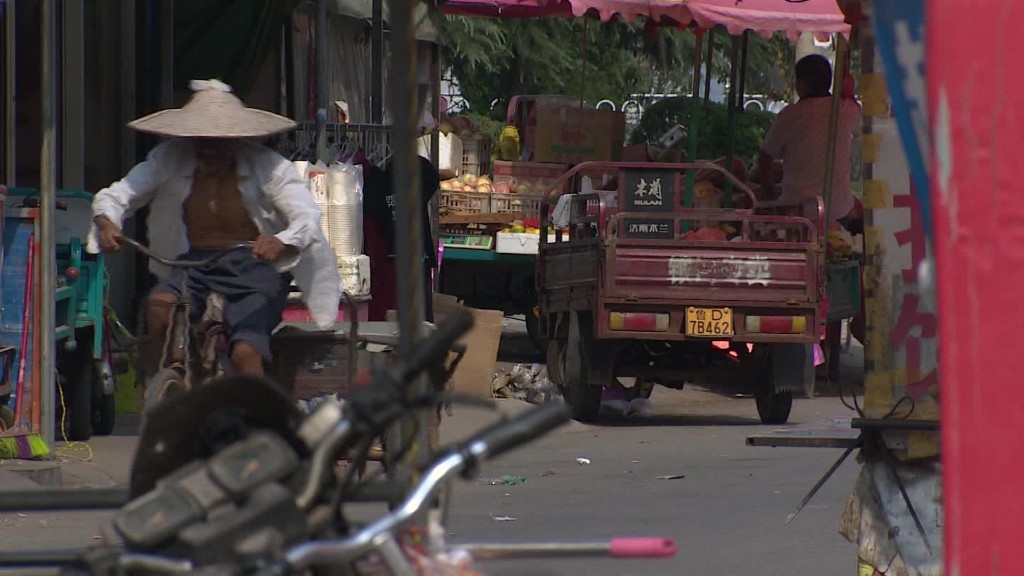 China's all-important manufacturing industry is running out of steam.
An important gauge of factory activity fell to a three-year low of 49.7 in August, according to China's National Bureau of Statistics. Any number below 50 indicates a deceleration in the manufacturing sector.
A separate survey conducted by Chinese media group Caixin and Markit Economics showed manufacturing PMI dropped to 47.3 in August, marking the sixth month the index has been below 50.
"We suspect the latest bout of weakness mostly reflects temporary disruptions to factory output due to restrictions on polluting activities," ahead of a public holiday and military parade in Beijing, said Julian Evans-Pritchard of Capital Economics about the government data. "The Tianjin warehouse explosion will also have negatively impacted industrial activity."
The official government manufacturing gauge is heavily weighted toward large enterprises, while the Caixin survey taps a smaller sample size and places greater emphasis on smaller firms.
Stocks in Shanghai closed down 1.2% on Tuesday. Other major Asian markets were also in the red. Australia's ASX All Ordinaries was down 2%, while Tokyo's Nikkei shed 3.8%.
Investors and economists are closely tracking data out of China that might provide a glimpse into the health of the economy.
Concerns are growing over China's economic slowdown -- the world's second-largest economy is now posting the worst growth since the financial crisis. Gross domestic product dipped to 7% in the second quarter, and economists expect the figure to trend lower over the next few years.
Adding to worries, domestic stock markets have been on a roller coaster ride in recent months. At one point during the stock slide, nearly $3 trillion in market value was erased and half of all listed companies halted trading. The rout forced the government to intervene. China's yuan has also experienced unexpected volatility, after the central bank allowed the currency to sharply depreciate.
Last month, a series of explosions occurred at a chemical storage facility in the port city of Tianjin along the northwestern coast of China.