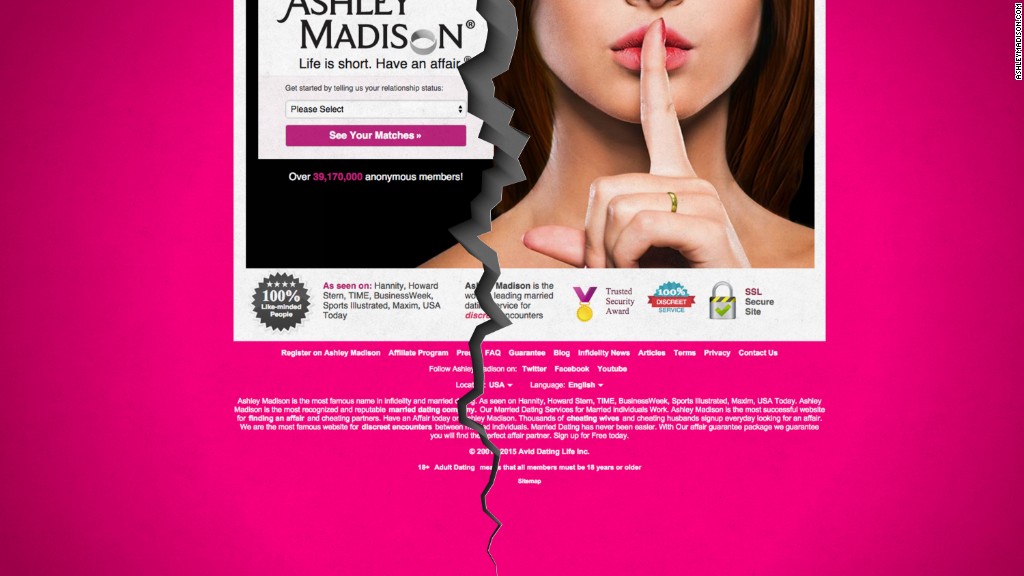 Ashley Madison wants cheaters to know that everything is fine, despite the recent hack that revealed the identities of 32 million users and the claim that women hardly ever use it.
Avid Life Media, the website's parent company, said Monday that "hundreds of thousands" of people signed up in the past week, including 87,596 women.
The company says that women sent out 2.8 million messages within last week, and that the ratio of men to women who "actively used their account" was 1.2 to 1.
"Recent media reports predicting the imminent demise of Ashley Madison are greatly exaggerated," the statement said.
The meet-and-cheat forum claimed that a story last week made "incorrect assumptions" about Ashley Madison's hacked data. "This report concluded that the number of active female members on Ashley Madison could be calculated based on on those assumptions. That conclusion was wrong."
The statement didn't identify the report. But the company seemed to be referring to a Gizmodo story titled "Almost None of the Women in the Ashley Madison Database Ever Used the Site."
The hackers -- and security experts who have analyzed the leaked information -- have said that 90% to 95% of customers were men.
People can browse the site for free, but men have to pay for credits if they want to send messages on the site. Women don't need to pay to communicate with men. The fewest amount of credits a customer can buy is 100, which costs $49. Customers who buy 1,000 credits for $250 receive a money-back "affair guarantee," if they don't have an affair within three months.
Hackers on August 18 posted 32 million names, credit card numbers, email information and physical addresses of people using the site, along with their sexual preferences. The massive security breach resulted in lawsuits from users and may have prompted suicides.
The CEO of Avid Life Media stepped down last week.