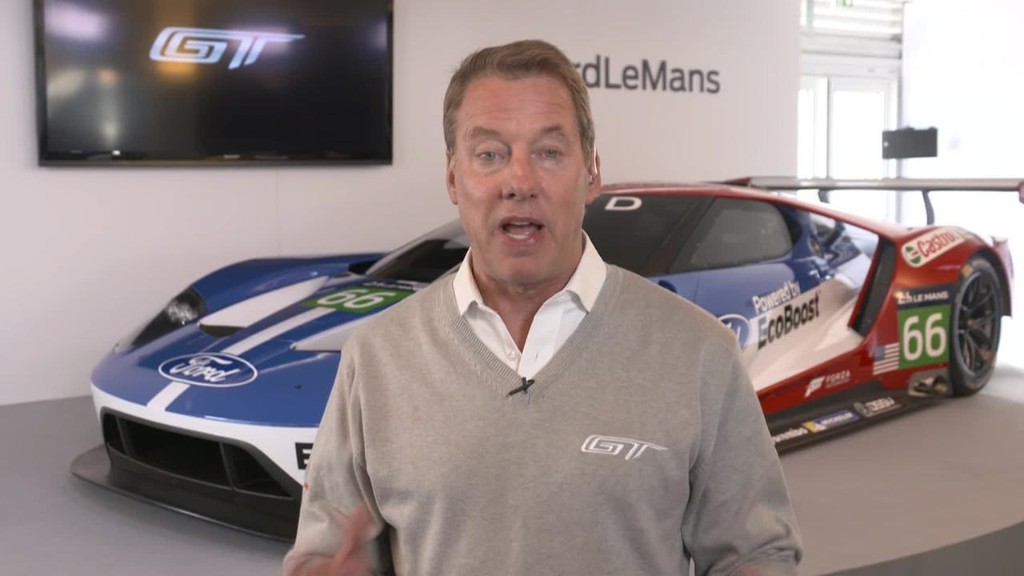 Have you driven a Ford lately? Well, there's a good chance you may have bought a new one.
Ford said on Tuesday that it sold more than 234,000 cars, trucks and SUVs in August -- a 5% jump from a year ago. That's the best August sales for Ford in nine years.
Republican presidential candidate Donald Trump may have attacked Ford for opening a plant in Mexico.
But apparently there wasn't any backlash from car buyers.
Though, Ford did shift some truck production from Mexico to Ohio last month.
Wall Street seemed relatively pleased by the news. On a day when all stock indexes were deep in the red, Ford (F) stock was up for most of the morning before slipping into the red in the afternoon.
Shares of smaller Big 3 rival Fiat Chrysler (FCAU) were down 3% even though it reported a sales increase that topped forecasts. GM's (GM) sales fell slightly in August and its stock tumbled more than 2.5%. Toyota (TM) also reported a drop in U.S. sales.
Related: The U.S. auto industry doesn't need Donald Trump's help
So what drove (sorry) Ford's success in August?
It looks like low gas prices are again drawing consumers to fall in love with big trucks and SUVs all over again.
Sales of Ford's F-series of trucks, which includes the megapopular F-150, were up 5% in August. That could be a sign that the worst of Ford's supply problems with the F-150 may soon be over.
Ford had struggled to get enough inventory to dealers earlier this year. The company was in the process of converting some plants so they could build the new version of the F-150, which features a lighter aluminum body that makes it more fuel efficient.
During a conference call Tuesday morning, Ford's vice president of U.S. marketing and sales Mark LaNeve said that F-150 inventory levels were much better now than in May and June but were "still not at optimal levels."
Related: Ford aluminum body pickup gets mixed results in a crash test
SUV sales surged as well. They were up 12% overall in August, led by a 22% jump in sales for the Explorer model and nearly 36% pop for the Edge.
Luxury car buyers and speed demons also hit the Ford dealerships in droves in August.
Sales of Ford's higher-end Lincoln brand vehicles rose 6% while sales of its iconic Mustang sports car soared 70% from a year ago.
But even though Ford is doing well in its home market, the stock is down about 10% this year.
Related: Foreign automakers brace for China slowdown
Concerns about a slowdown in Chinese auto sales have made investors in Ford, GM and Volkswagen (VLKAY) nervous. Ford has also been losing money in South America and Europe.
So the strong U.S. sales for Ford are a good sign.
What's more, Ford's senior U.S. economist Yong Yang said during the conference call that he does not think China's economic problems will spread to the United States. He predicted that any impact from China's slowdown would be modest on the U.S. economy.
Still, investors probably shouldn't expect the stock to shift out of reverse until the company starts reporting healthier results in other parts of the world.