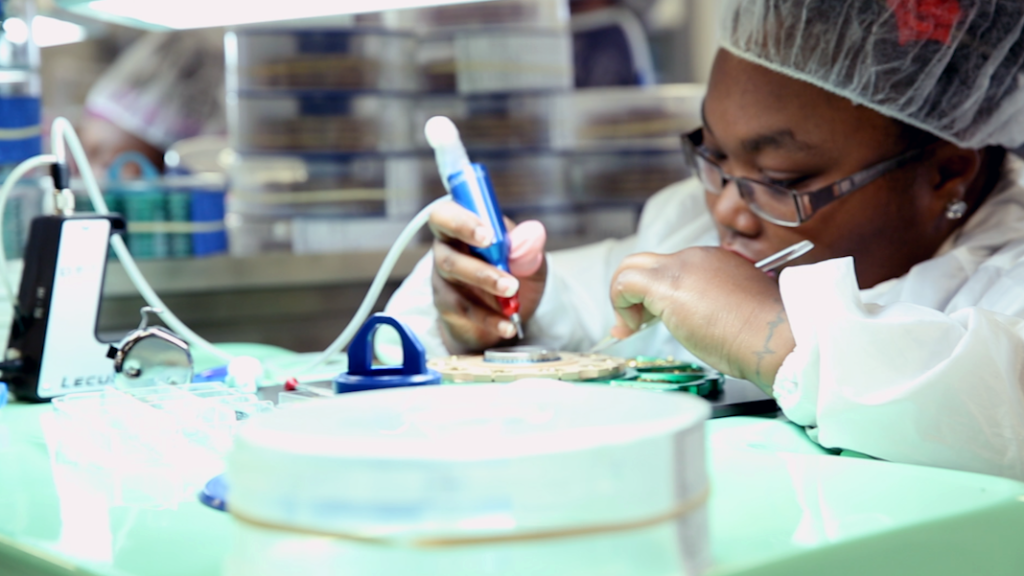 Few will dispute Detroit has had a long road back from bankruptcy but sometimes it takes a major setback to set the stage for a major comeback.
And Shinola Detroit wants to be part of that. The watchmaker opened its factory in its namesake city in 2012, just a year before Detroit became the largest US city to declare bankruptcy.
"We wanted to do watches in America and we wanted to do it in a city where we could make a difference and create jobs," said Bridget Russo, Shinola Detroit's chief marketing officer. "What better city than Detroit?"
Shinola has already created about 320 new jobs in Detroit. The company has another 100 or so employees in other locations.
But it's not a panacea.
Factory workers make between $11.40 and $14 an hour, according to Shinola, which has yet to turn a profit.
"We're not saying that we're saving Detroit," Russo said. "Detroit has done tremendous work for us and we are returning the favor."
Russo said Shinola's hope is that other companies will follow its lead and be encouraged to settle in Detroit.
Shinola, which also sells leather goods and bicycles, expects to produce more than 225,000 watches this year. The average watch sells for roughly $550 and bicycles start at nearly $2,000.
Related: How one Chicago kid is escaping a life of dead-end jobs
The company is growing but Russo acknowledges that some residents are skeptical.
"We realize that we're newcomers here and we don't try and stake claims that we've been here forever," Russo said. "We understand there's sensitivity around that too. Like 'Oh, who do you think you are coming in and just taking over and putting our name on your products?'"
What is evident on the factory floor of Shinola Detroit is the second chance it has created for many of its employees.
Damond Love worked in the auto industry for 15 years before he was laid off in 2008, during the economic downturn. He started working at Shinola two years ago and now works as a quality controller in the leather department.
"It brings back a vibe in your heart like maybe there is hope for the city of Detroit and the people," Love said. "I was born here, this is all I know. I just want to see the city do better because I know we can do better, and we have done better."
Love is hoping for big things in his new career. "I want to be one of the top wigs someday at Shinola," he said.
His resiliency and ambition are echoed by co-workers such as Te'Nesha Martin, who worked at Walmart (WMT) for six years and is now a problem solver in Shinola's watch division.
She wants people to think of the new manufacturing that has come to town when they think of Detroit -- instead of the abandoned homes and bankruptcy.
"We're not dead," Martin said. "We are alive and we're coming back stronger than before."
-- CNN's Poppy Harlow contributed