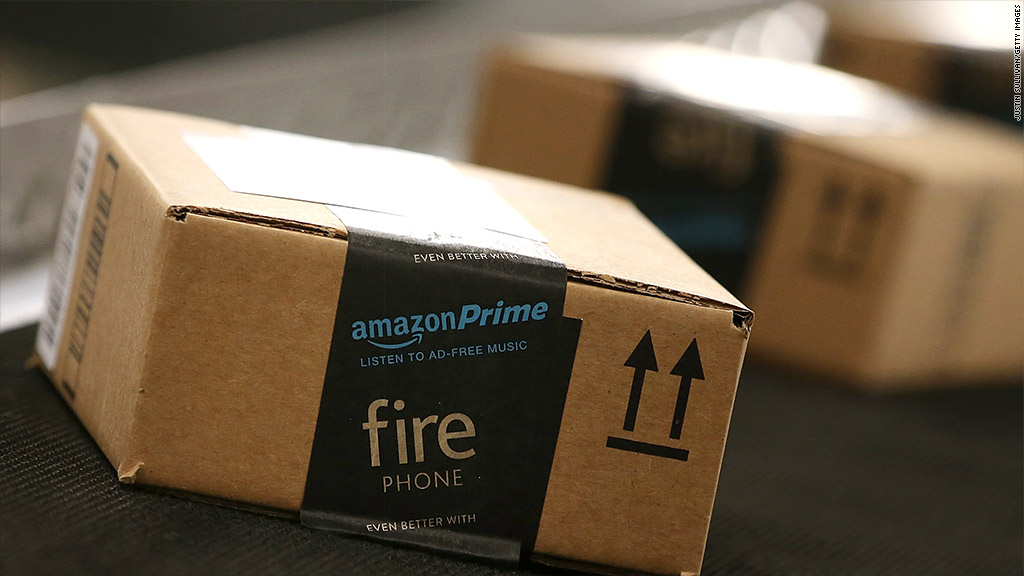 Amazon is testing a new program called Ship by Region, which will allow some merchants to choose how far their items will ship with Amazon Prime.
That means certain items will only be available for Prime's free two-day shipping in particular regions of the country. Currently, all Prime items are available nationwide.
Amazon spokesman Tom Cook said the program will allow merchants to ship more items via Prime, since it might have previously been too expensive for the merchant to ship certain products across the country.
By restricting free Prime shipping to a particular region, those companies might now have an incentive to ship for free items they might have charged for.
Cook disputed previous reports from CNNMoney and others that Ship by Region would limit the number of products available on Prime. He said it's possible, but unlikely, that companies will choose to eliminate nationwide free shipping for products already listed on Prime.
Previously, Prime had been an either/or option for merchants: Items either were available for free shipping or they weren't.
The test is limited. Most Prime items ship directly from an Amazon warehouse, and Ship by Region only applies to sellers who ship directly to consumers.
Amazon (AMZN) didn't comment on how long the Ship by Region test will last or how many items it will impact.
Most items listed on Amazon are available with Prime shipping. Customers pay $99 a year for the service.
Amazon has made an inordinate number of tweaks to its popular Prime service in 2015.
Most of the changes have been customer-friendly. For example, Amazon expanded same-day delivery service Prime Now to include international cities and food delivery -- and made it free for Prime members.
But others have restricted Prime's benefits. A month ago, Amazon limited the number of people able to share a Prime account to two adults, in an attempt to prevent stealthy roommates and co-workers splitting the cost of one Prime membership instead of each getting his or her own.