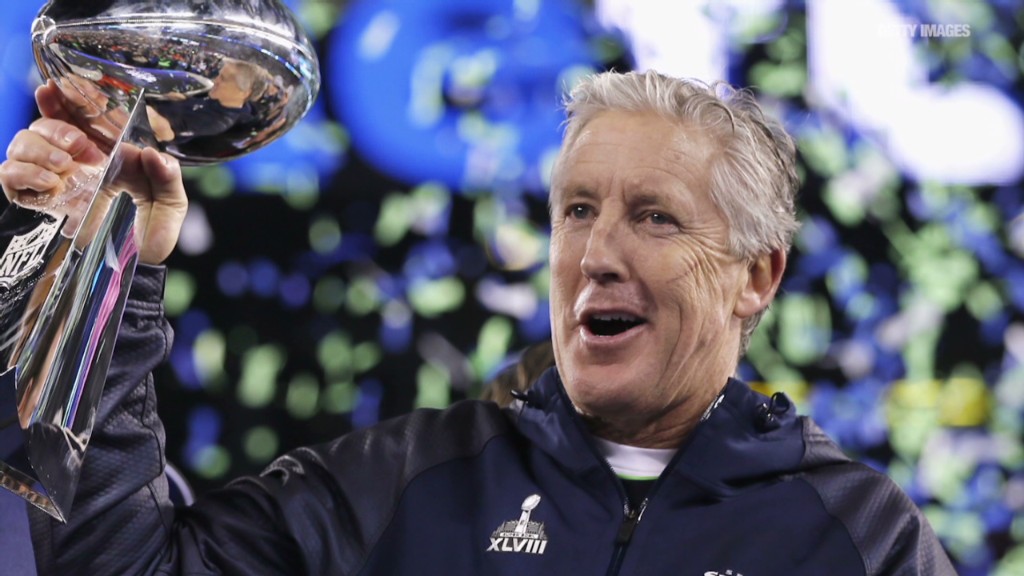 Cord cutters will get a chance to watch more NFL games streamed for free this season.
CBS will stream seven of its games live without requiring the viewer to authenticate that they have an account with a cable or satellite television provider.
Even though most NFL games are broadcast for free on traditional television networks, to watch games online in the past almost always required having a cable or satellite account. The last two Super Bowls were an exception that could be viewed online for free.
The CBS (CBS) games available online can be watched not only on a computer but also on connected TV devices, such as Xbox One, Apple TV, Chromecast and Roku players. The network will start its streaming broadcasts with the Oct. 4 game in London between the New York Jets and Miami Dolphins, and it will include its Thanksgiving game between the Dallas Cowboys and Carolina Panthers. It will also stream three playoff games in addition to the Super Bowl.
Earlier this summer Yahoo (YHOO) reached a deal to provide a free broadcast of a single game, the Jacksonville Jaguar-Buffalo Bills game being played in London on Oct. 25. But that game, which starts at 9:30 a.m. ET between two small market teams without much recent success on the field, is one of the less attractive games on the NFL schedule this season.
Related: NFL Sunday Ticket expands to nearly all college students
In the past the only regular season games available online without authentication in recent years have been the first game of the season on NBC. NBC will do that again this season with the Sept. 10 game between the defending champion New England Patriots and the Pittsburgh Steelers. But other Sunday night football games on NBC required authentication. NBC is owned by cable operator Comcast (CMCSA).
The NFL games are regularly the best rated shows on television and a rare broadcast that most viewers want to watch live rather than recorded to be viewed later. That makes the games particularly important to advertisers, which in turn has lead to league being able to win huge rights fees from the networks. The games are similarly important to cable and satellite television operators who face increased competition from streaming services such as Netflix (NFLX), Amazon (AMZN) and other new content providers.
Related: Super Bowl ads cost record-breaking $5 million
Streaming of professional sports is becoming more popular with fans. For example, most out of market baseball games are available online without a cable subscription. And there are an increasing number of offerings which allow viewers to get some of the programming they want without a cable subscription. Satellite television provider Dish (DISH) now has a Sling TV offering that lets people watch ESPN and other sports programming for $20 a month.