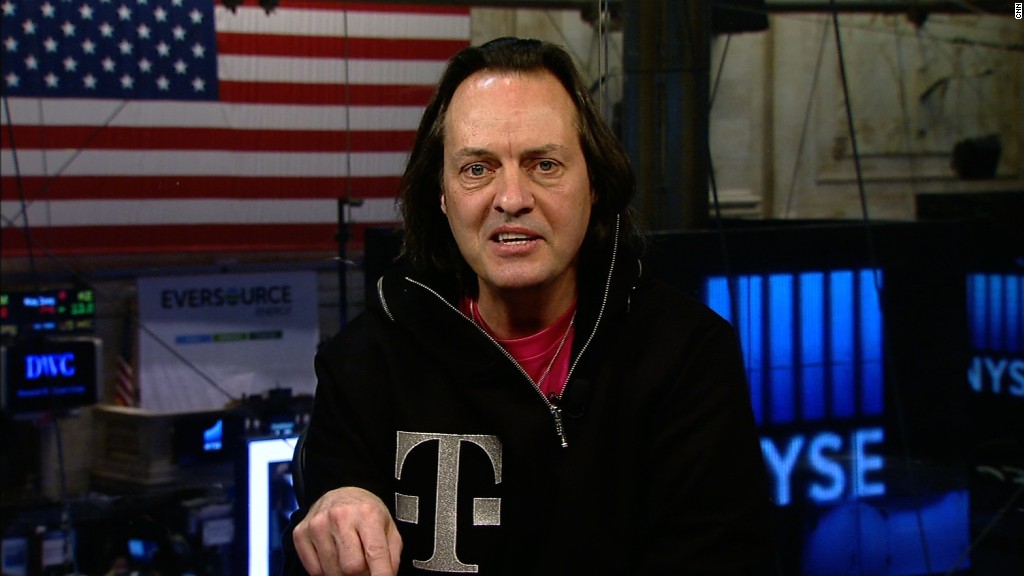 Well, that didn't take long! T-Mobile CEO John Legere is already publicly mocking Verizon's new logo, which the company unveiled on Tuesday.
Verizon's new checkmark logo still uses black and red coloring, but is no longer italicized. The red check has moved to the right of the name, instead of on top.
Within hours, T-Mobile's (TMUS) Legere took to Twitter to make fun of Verizon, tweeting a picture of a fake checklist -- in the same style as the company's new look: "Verizon: screws over customers, data overage penalties, keeps all your unused data, no early upgrade options, hefty fees for international roaming, did I mention... screws over customers."
Verizon (VZ) CEO Lowell McAdam isn't on Twitter, and none of the company's official Twitter accounts have yet to post a response to Legere's tweet.
Legere has bashed competitors publicly on Twitter before, even engaging in online brawls with Sprint (S) CEO Marcelo Claure on topics including the company's Super Bowl ad.
Verizon, meanwhile, appears to be rather happy with its new logo.
"In a world that is constantly changing and introducing new technology ... we deliver the promise of the digital world and we need a logo that expresses our purpose in a way that is truly ours," the company said in a statement announcing the new look.