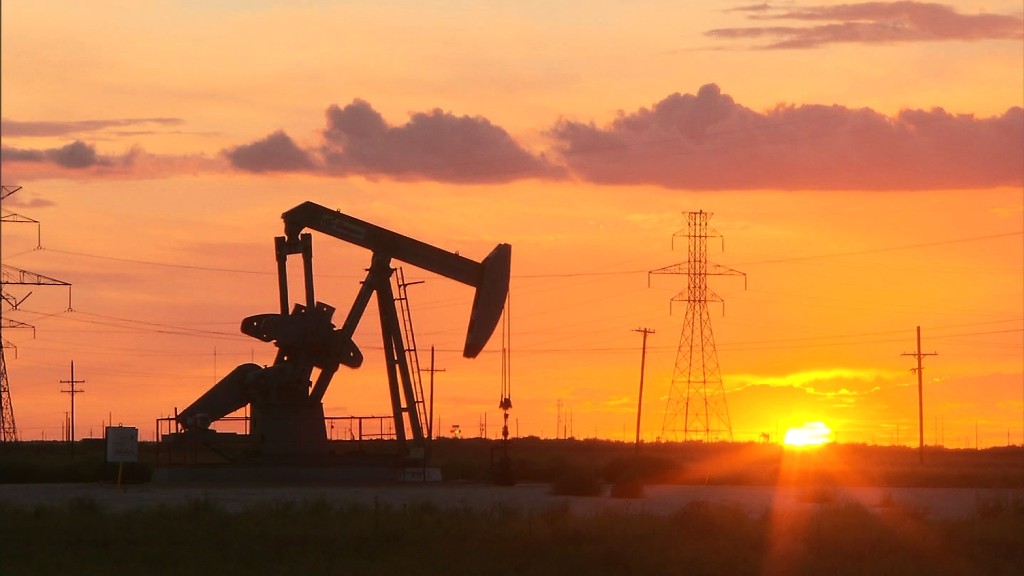 Jason Butt is worried he's going to be the next casualty of the oil crash.
Last year the father of four young children was diagnosed with brain cancer. As he recovers from surgery, Butt has seen many of his friends and family members lose their jobs in an energy industry ravaged by cheap oil.
Roughly one-fifth of Butt's colleagues have lost their jobs at the Billings, Montana-based Pioneer Oil Company. The remaining workers, including Butt, have been forced to take a 10% pay cut.
"It's made life a little bit tougher, especially with being a father of four kids," Butt, 34, told CNNMoney. "It's been pretty stressful wondering whether we will be able to survive through this tough time."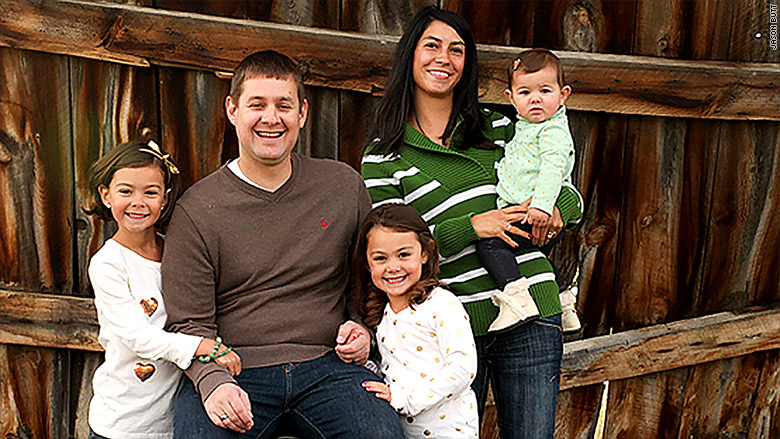 Layoffs accelerate as oil stays low
Despite the pay cut, Butt considers himself lucky for having escaped the wave of pink slips flying through the oil patch.
American companies have disclosed at least 86,405 job cuts directly attributed to falling oil prices since June 2014, according to outplacement firm Challenger, Gray & Christmas. Oil sells for $47 a barrel, down dramatically from north of $100 as recently as July 2014.
Oil-fueled layoffs have clearly accelerated as hopes for a speedy recovery in prices have been dashed. Crude tumbled below $38 a barrel last week for the first time since 2009. The latest company to ax jobs was energy giant ConocoPhillips (COP), which on Tuesday said it would eliminate nearly 2,000 positions.
"Companies of all shapes and sizes are cutting back. The industry is really scared," said Tobias Read, CEO of Swift Resources, a major oil and gas manpower provider.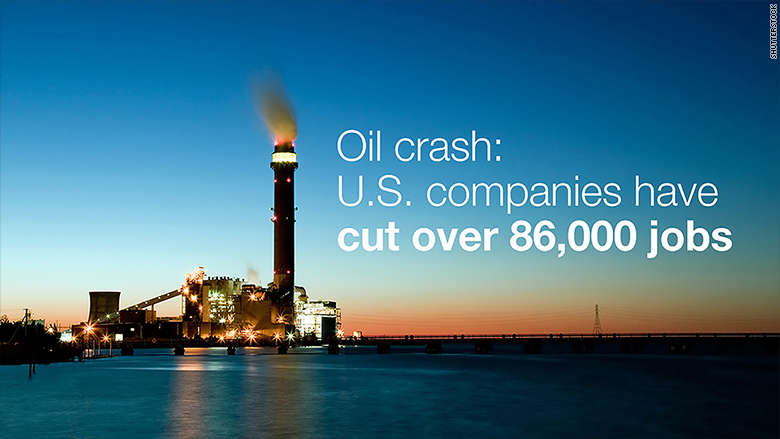 No vacation, cable TV or internet
Butt fears another wave of layoffs at his firm Pioneer, which sells sand used for fracking to exploration companies and oilfield service providers like Schlumberger (SLB) and Halliburton (HAL).
Despite the layoffs and job cuts, Pioneer hasn't fallen apart because it also owns an asphalt business where Butt works in sales. Yet there's no escaping the fact that fracking sand is piling up in warehouses and Butt estimates that almost half of the remaining employees have little actual work to do.
To cope with his pay cut, Butt and his wife have sacrificed a family vacation this year, put off plans to buy a new house and cut the cord on cable TV. They've also eliminated Internet service, forcing Butt to monitor the turbulent price of crude oil on his smartphone.
"We are all just happy to have jobs. A 10% pay cut is a lot better than a 100% pay cut," Butt said.
Related: Cheap oil is killing my job
Gasoline is cheap
Overall, cheap oil is a positive for most Americans.
Millions of car drivers save on low gas prices at the pump, and it could potentially boost the economy.
Yet, the low prices have forced companies to scrap expensive drilling projects, leading to a ripple effect felt throughout the industry.
Related: China's shrinking copper appetite is wiping out jobs
3 companies cut 46,000 jobs
Oil service providers have been among the hardest hit by the oil plunge. Schlumberger, Baker Hughes (BHI) and Halliburton have slashed nearly 46,000 U.S. jobs, according to Challenger, meaning they account for more than half of the headcount reductions by themselves.
Other major energy companies to disclose mass layoffs of at least 1,000 include Chevron (CVX), Nabors Industries (NBR), Weatherford International (WFT). Companies involved in businesses in related fields have also cut jobs, including Caterpillar (CAT), General Electric (GE) and U.S. Steel (X).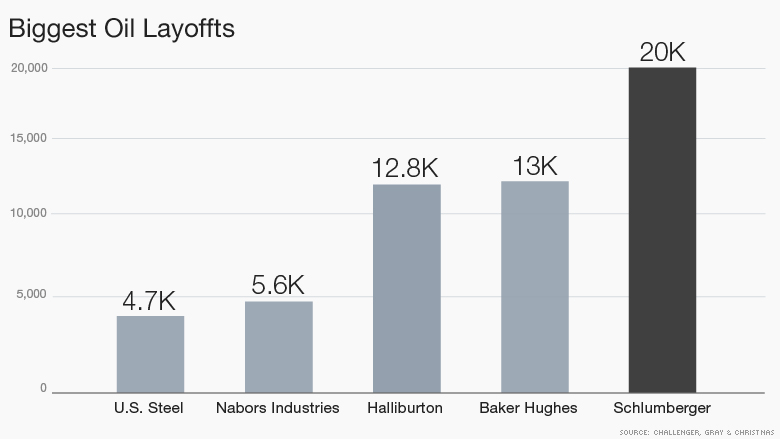 Related: Oil crash kills nearly 2,000 jobs at ConocoPhillips
Ripples through local economies
Actual job loss totals are likely much higher. The Challenger estimates do not include the impact on previously-booming local economies in Texas, North Dakota and other states.
"It touches everything from the dry cleaners to the yogurt shop," Texas resident Troy Jones told CNNMoney.
Jones runs a company that sells liners used for fracking in the Texas oilfields and the slowdown has forced him to lay off two of his 10 employees.
Newer workers not accustomed to the violent swings in the oil market have been hit the hardest, Jones said.
"I see a lot of young people who went out and bought $70,000 trucks and speed boats. They are the ones suffering the most," he said.
Related: Texas strong: Economy remains resilient as oil prices fall
More job cuts feared
Read, the CEO of Swift Resources, is bracing for more pink slips ahead. That includes mass layoffs from the likes of Big Oil companies like BP (BP), Chevron, Shell (RDSA) and ExxonMobil (XOM) that have so far publicly avoided making deep cuts.
"I'm expecting to see a very rough 2016," said Read.
Before employment rebounds, Read said the violent swings in oil prices must ease to allow companies to plan for the future.
"Volatility introduces paralysis," said Read.
Prices also have to rise back above the key threshold of $60 a barrel to give companies the confidence to make new investments.
"It needs to stay there for a period of time to show people there is stability," said Read.