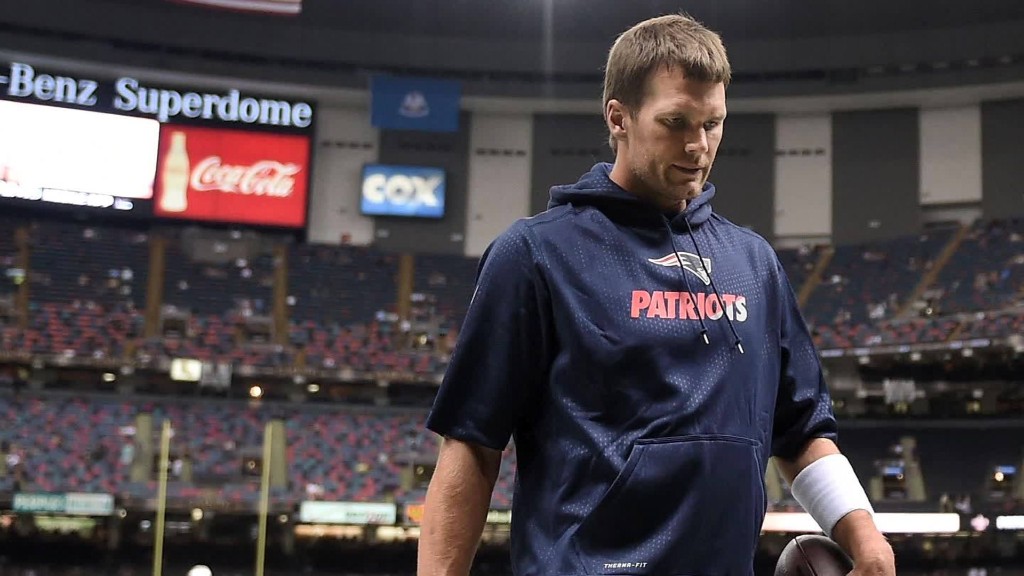 Tom Brady's four-game suspension went away Thursday morning when a federal judge ruled in his favor. And so did cheap tickets to the Patriots' first home games.
The median price for tickets already sold on StubHub for the team's season opener Sept. 10 against the Pittsburgh Steelers is $386.87, according to data made available to ticket sellers on the site. But the median price of tickets still listed for sale jumped to $492.75 within an hour of the court decision.
The median price of tickets already sold for the Sept. 27 game versus the Jacksonville Jaguars had been $242.43, while the listing price of those still available for sale was also about $100 higher at $349.23.
The NFL had suspended Brady for the first four games of the season for his role in the "deflategate" scandal in last year's playoffs. But Judge Richard Berman ruled for Brady and the players' union Thursday morning and dismissed the suspension.
Connor Gregoire, analyst with ticket tracker SeatGeek, said prices surged 5% to 10% in the first hour since the judge's decision, a pretty big move for ticket prices in that short a time.
Related: Brady suspension - What it would have cost him
He said the price rise is likely the combination of season ticket holders withdrawing their tickets from the market and a surge in buying among fans who hadn't wanted to attend a game while Brady was suspended.
Stats from TiqIQ, another ticket tracking site, reported a more than 12% jump in the average listing price for the opener, and prices for the Jacksonville game rising by more than 5% That's an even bigger move than it appears for the opener, said Chris Matcovich, its vice president of data, because prices are typically coming down a week before the game as sellers try to make sure they're not stuck with tickets they don't want.
The Patriots' fourth game of the season in Dallas was shaping up to be one of the hotter tickets in the NFL this season even when Brady was facing a suspension. That was due to the popularity of Cowboys tickets and the fact that Patriots fans are among those most likely to travel to see the team on the road.