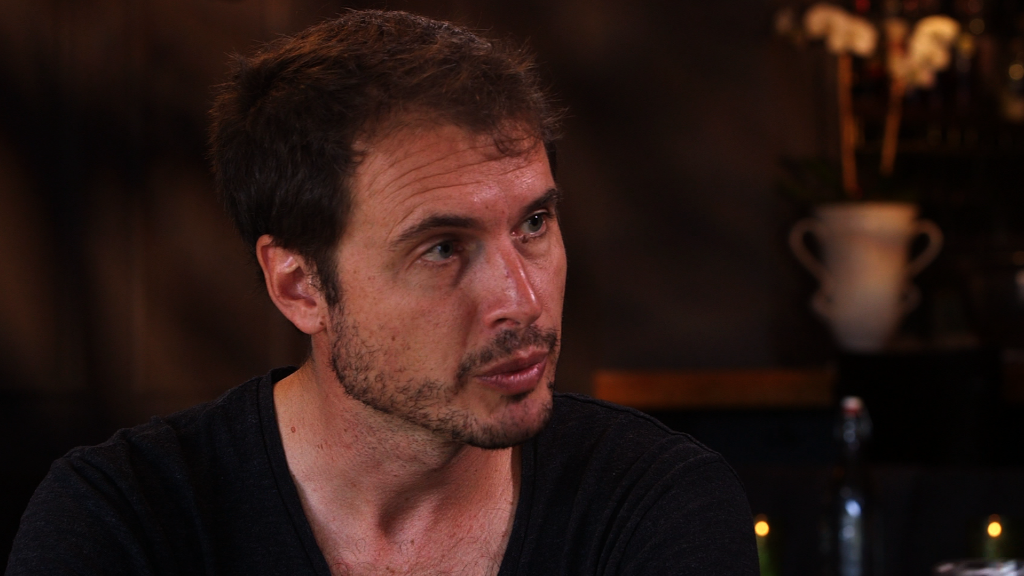 Elon is not the only Musk trying to change the world. So is his younger brother Kimbal.
"I think food right now, it feels like 1995 in the Internet days. The amount of innovation and excitement and enthusiasm is unbridled,'' Kimbal Musk said in an exclusive interview with CNNMoney.
Americans are transforming how they eat -- paying more attention to the origins of their food and how it's made. Musk is at the forefront of a movement that is accelerating the rate of change.
Musk gave up his full-time job starting technology companies to create a concept that ties a restaurant business to nonprofit work. (He still sits on the board of Elon Musk's Tesla (TSLA) and Space X.)
The Kitchen is his chain of eight restaurants. The Kitchen Community is Musk's nonprofit that he hopes will instill better eating habits in children from low-income neighborhoods. Profits from the restaurants help fund the community effort.
"The one lesson I've learned from technology and food is the only time you know you're doing the wrong thing is when you're doing what everyone else is doing," said Musk.
Related: Kimbal Musk reveals Tesla's next target - your home
Kimbal and his brother amassed their first fortune building software companies during the mid 1990s. They sold one of their companies for $300 million. Kimbal was 25 years old.
Instead of sticking to tech startups, Musk pursued his passion for food. And after a series of life changing events, including a snow tubing accident that almost killed him, he decided to do it full time.
The transition wasn't easy.
"I had this attitude, that Silicon Valley obnoxious attitude, that I know what I'm doing and the rest was going to be pretty easy," said Musk. "I was totally humbled by how hard it is to create a product every day that needs to be made from scratch."
Musk and his business partner, Hugo Matheson, after establishing their restaurant business, started The Kitchen Community four years ago.
Under The Kitchen Community umbrella, they have built 200 "learning gardens" in underprivileged schools. They build modular planters in school playgrounds where students can grow their own food while learning about healthy eating habits.
For example, Musk said that a middle school in Los Angeles was using Doritos and Cheetos as a reward for good behavior -- until it installed a learning garden. Now, children get strawberries as a treat.
Musk and Matheson have exported the concept to other cities, including Chicago. They are planning their biggest project yet in Memphis -- the most overweight city in America.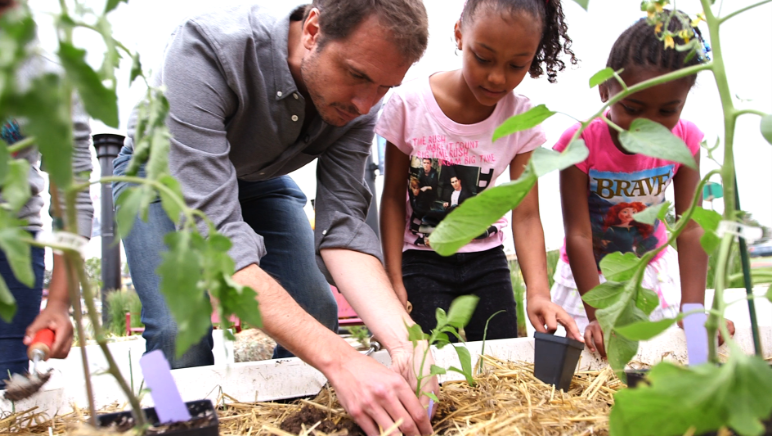 Their expansion comes at a time when other established food brands and restaurant chains are trying to capitalize on changing consumer trends. Companies from Pizza Hut to Kraft have vowed to remove artificial colors and chemicals.
But Musk and Matheson are testing the limits of how to scale a business while ensuring high standards for sourcing food and protecting the environment. They avoid sourcing from industrial suppliers and instead use local farmers.
Like his brother, who is trying to build the perfect electric car, Kimbal Musk has big ambitions: He and Matheson hope to expand to 100 communities in the next 50 years.
That "might take my life. That's a long time, but that's okay," Musk said. "Food never ends. It's one of the greatest things about working on food -- we're always going to need food."
Related: Chipotle sued for its GMO-free ads
--CNNMoney's Kate Trafecante contributed to this report.