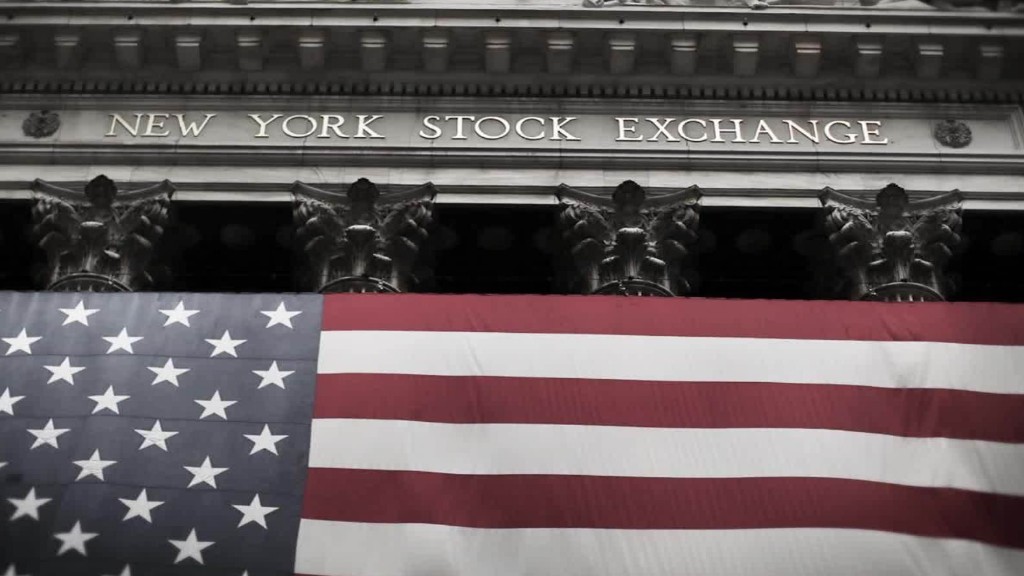 Friday is a big day for the U.S. economy.
We will find out how many jobs America's economy added in August and whether wages are finally growing.
But this time the news goes beyond jobs and wages -- a big decision looms in less than two weeks for America's central bank, the Federal Reserve. And it seems to be coming down to the wire, where the jobs report could be the deciding factor.
"It should weigh heavily on the Fed's decision in that meeting," says Sal Guatieri, senior economist at BMO Capital Markets. "This report takes on elevated significance."
The reason is that the jobs growth would confirm the view that the U.S. economy is recovering nicely and strong enough to withstand higher interest rates.
Related: Good news: U.S. economy grew faster than expected
Here's the dilemma: the stock markets are extremely jittery right now because of concerns over China's economic slowdown and its effect globally.
So the Fed could raise rates on September 17 and potentially risk creating even more volatility in global stock markets.
Or the Fed can wait and hope -- with no guarantee -- that things will be calmer in a few months when it meets in December.
Experts are split. Some say a rate hike is coming in September while others say the Fed will wait.
"My sense is that the Fed will raise rates" in September, says Peter Boockvar, chief market analyst at the Lindsey Group.
However, others feel differently. Barclays economists say a rate hike won't come until March of 2016.
"September liftoff is pretty much off the table at this point," says Jesse Hurwitz, a Barclays economist.
Related: Is the Fed trapped now? Rate hike remains elusive
The uncertainty only adds significance to the jobs report on Friday.
If the jobs number is good tomorrow -- say north of 200,000 jobs -- it could clear the way for the Fed to justify a rate hike. If it's bad or mediocre, then the path to a rate hike become more clouded.
Recently, the U.S. economy has been performing pretty well while the global economy has slowed and international stock markets have taken a dive.
The Fed typically focuses on two key factors -- a good job market and steady inflation. The job market has kept up its momentum this year but inflation is nowhere near the 2% mark that the Fed likes.
Volatile stock markets can make the decision harder. Last week, New York Fed President William Dudley said a September rate hike was "less compelling" after all the market volatility in August. Other Fed officials aren't giving much clearer guidance one way or another.
A September rate hike seemed like a sure thing in July. Markets were overall okay and the economy was doing well. But the recent market volatility throws a September rate hike into question. The August jobs report coming out tomorrow could provide the answer.