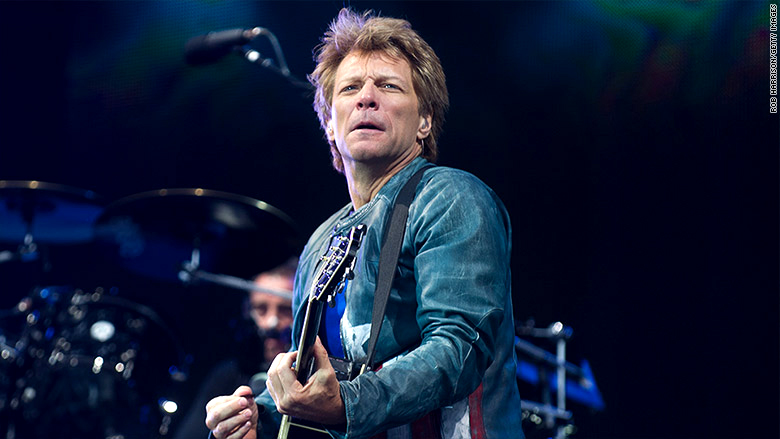 Fans hoping to catch Bon Jovi's first-ever performances in China had their dreams dashed this week.
The band was set to take the stage next Monday in Beijing, followed by an appearance in Shanghai later in the week.
But on Tuesday, AEG Live Asia said the dates were unexpectedly canceled, according to a statement.
The event promoter added that ticket holders will get instructions Wednesday about how to get refunds.
AEG Live's statement did not give a reason for the cancellations.
Related: China censors money transfers on Tiananmen anniversary
But social media has been buzzing with images from Bon Jovi's 2009 video for "We Weren't Born to Follow." It briefly features the iconic "Tank Man" photograph from the 1989 Tiananmen Square protests in Beijing.
As the image is shown, Jon Bon Jovi sings: "You've got to stand up for what you believe."
A video from Bon Jovi's December 1, 2010, concert in Tokyo also shows images of the Dalai Lama splashed on the stage background. The Tibetan spiritual leader is a known foe of China's communist leadership.
Jon Bon Jovi has been trying to court Chinese fans. A video released last month shows him singing a popular love ballad in Mandarin, which is trending on the Chinese version of Youtube, Youku.com.
Bon Jovi is still scheduled to perform in Macau on September 25 and 26. Macau, like Hong Kong, is a Special Administrative Region of China.