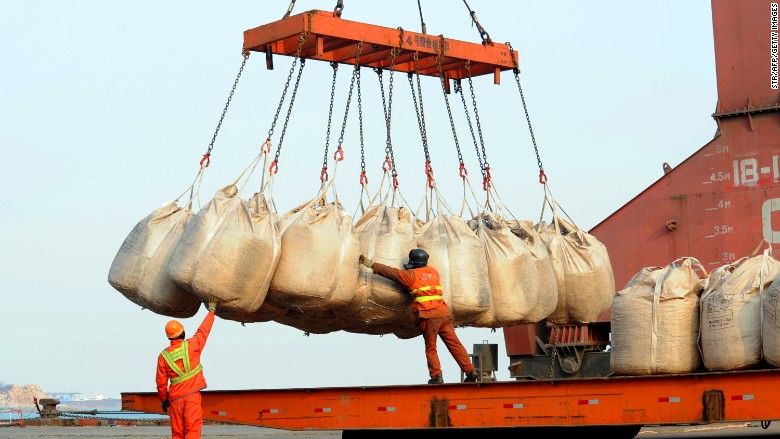 Chinese stock markets posted gains on Tuesday, even after monthly trade data came in worse than expected.
Exports in August dropped 6.1% in yuan terms compared to the previous year, while imports fell 14.3%, according to China's General Administration of Customs.
The benchmark Shanghai Composite ended the day up 3%. The smaller Shenzhen Composite closed with a 4% gain, while Hong Kong's Hang Seng added 3.6%.
Related: China's factory sector is running out of steam
Disappointing economic data out of China in recent months have added to growing worries over the health of the world's second-largest economy. China is, after all, posting its slowest growth since the financial crisis.
On top of that, domestic stock markets have been on a wild slide since mid-June, and have remained extremely volatile. A surprise depreciation of the yuan rocked markets even more.
Some analysts said the less-than-stellar trade figures are due to one-off instances last month.
"Trade would likely have been stronger in August had it not been for temporary disruptions to industrial activity as a result of the Tianjin warehouse blast and factory closures ahead of last week's [public holiday and military parade]," wrote Julian Evans-Pritchard of Capital Economics in a research note.
Related: Beijing won't fire its bazooka to boost economy
In early August, there were a series of deadly chemical warehouse explosions in the northeastern port city of Tianjin.
"Another problem is that the recent deepening of global commodity price deflation, which continued in August, is weighing on the headline trade figures," said Evans-Pritchard.