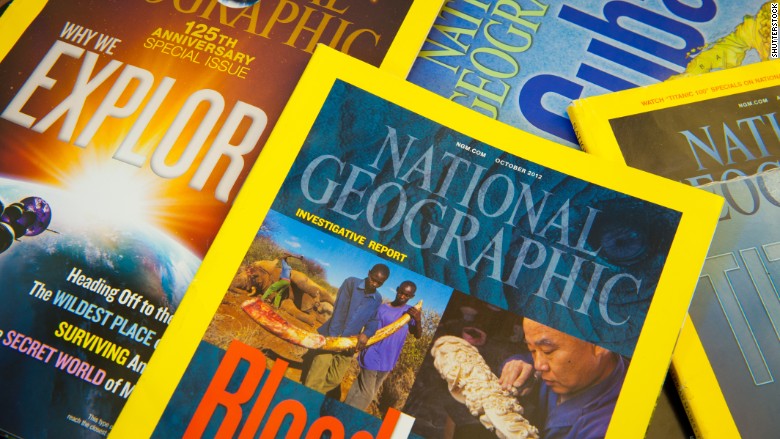 All of the National Geographic Society's media properties, like its flagship yellow-bordered magazine, will now be jointly operated with 21st Century Fox.
National Geographic's magazines, books, maps, TV production studio and various other ventures will join National Geographic's TV channels, which are already part of a joint venture with Fox (FOX).
The society itself -- which funds expeditions and education efforts -- will remain a nonprofit while the profits from all the media properties will flow to both Fox and the society.
The expanded partnership was announced on Wednesday, building on a nearly 20-year relationship between the two parties that began with the National Geographic Channel on cable.
Fox and the society jointly run channels all around the world.
"This expanded partnership, bringing together all of the media and consumer activities under the National Geographic umbrella, one of the most treasured names in the world, creates vast opportunities and enables this business to be even more successful in a digital environment," 21st Century Fox CEO James Murdoch said in a statement.
The media brands will be housed in a joint venture called National Geographic Partners. Fox will own 73% and the society will own 27%, which is roughly how the TV channel venture is already split.
Fox is putting forward $725 million for the joint venture through a combination of cash and equity.
"As a result, the society's endowment will significantly increase to nearly $1 billion," the partners said in a press release.
In effect Fox is doubling down on the National Geographic brand and seeking to further utilize it in markets around the world.