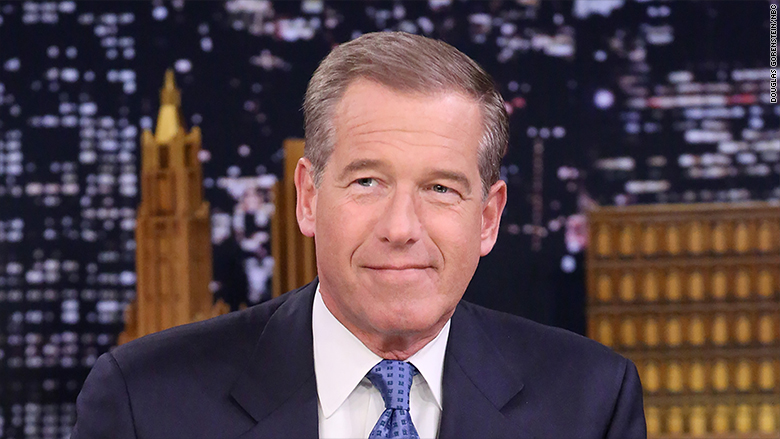 The next chapter in Brian Williams' broadcasting career is about to begin.
An NBC News spokesperson confirmed that Williams will start his new role as breaking news anchor on MSNBC on September 22, the day that Pope Francis is scheduled to arrive in the United States.
The news was first reported Thursday by the Hollywood Reporter.
Williams just finished serving a six-month suspension without pay for repeatedly embellishing details about his reporting exploits. The punishment was handed down in February after Williams was forced to apologize for lying about being aboard a helicopter that was struck by a rocket-propelled grenade in Iraq. In fact, Williams was riding in an entirely different helicopter.
Related: Brian Williams: My 'ego' caused me to make things up
Another personal anecdote shared by Williams that was called into question dealt with another papal visit.
Williams was a student at Catholic University in 1979 when Pope John Paul II visited the school. In a 2002 interview about the visit, Williams said he was there but never mentioned having had any interactions with the Holy Father.
But several times over the next few years, Williams claimed that he shook hands and even received a blessing from the late pope.
In June, Williams lost his job as anchor of "NBC Nightly News," a role he held for 10 years, when NBC gave the job to Lester Holt.
The network said at the time that Williams would move into two new roles: "anchor of breaking news and special reports" on MSNBC, and "breaking news anchor for NBC News live special reports when Holt is not available."
NBC confirmed to CNNMoney last month that Williams had completed his suspension, and that he would begin his job on MSNBC in mid-September.
Williams will start his new role at a time of considerable change for NBC News.
Former NBC News chairwoman Patricia Fili-Krushel confirmed on Wednesday that she will be leaving the company, months after she was replaced by Andy Lack and assumed a new executive role.
MSNBC is also moving away from much of its opinion-based shows in favor of more news-oriented programming.