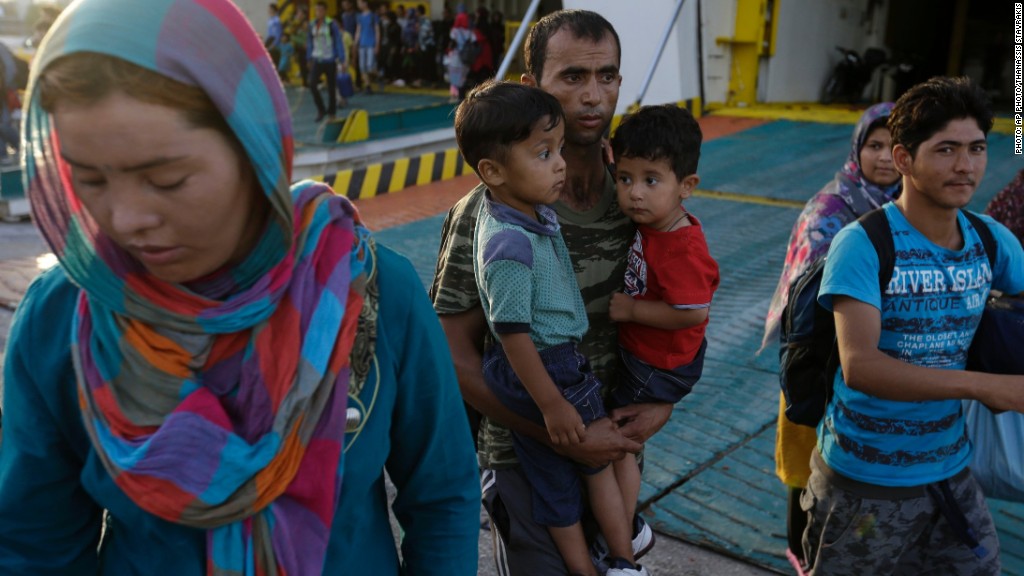 ABC anchor David Muir is on the way to Hungary, where he'll anchor Thursday's "World News Tonight" from a refugee camp by the border of Hungary and Serbia.
ABC says his trip is part of special coverage devoted to the escalating refugee crisis in Europe.
Muir is the first among his peer group of top network television anchors to make the trip.
Whenever nightly news anchors are sent out on assignment, it's both a news-gathering opportunity and a promotional one, meant to showcase the anchor's command of the news.
James Goldston, the president of ABC News, said in a statement that "this day of special programming continues our commitment to cover this story now and into the many days ahead."
Muir just marked his one-year anniversary on ABC's flagship nightly newscast. He succeeded Diane Sawyer on September 1 of last year.
In the past week he's enjoyed a string of news-making moments, first with Pope Francis in a "virtual audience with the Pope" that he moderated from the Vatican. ABC linked up with the Pope to audiences in three cities in the United States. Highlights were shown on Muir's newscast and a Friday night prime time special.
On Tuesday, Muir questioned Hillary Clinton about her handling of a private email server, and for the first time Clinton expressly said she was sorry for what she called a "mistake."
But Muir is also in a tough position at the moment of his one-year anchoring anniversary. His rival Lester Holt on NBC seems to have the ratings momentum right now, having won the nightly news ratings race for two straight months. ABC is hustling to get it back.
Muir's trip to the Hungary-Serbia border was announced Thursday morning. He departed New York City right after his Wednesday night newscast.
ABC said two other correspondents, Terry Moran and Dan Harris, will also have reports from Europe and the Middle East about the refugee situation.
The crisis has captivated the public in recent days, thanks in part to riveting reports from television correspondents in the region.
CNN senior international correspondent Arwa Damon has been widely praised for her reports alongside migrants huddled in train cars, walking on highways and even running through cornfields.
Baltimore Sun TV critic David Zurawik wrote last week that Damon brought "power and passion" to her coverage, adding, "this kind of reporting is what separates CNN from almost every other TV news organization outside of the BBC."