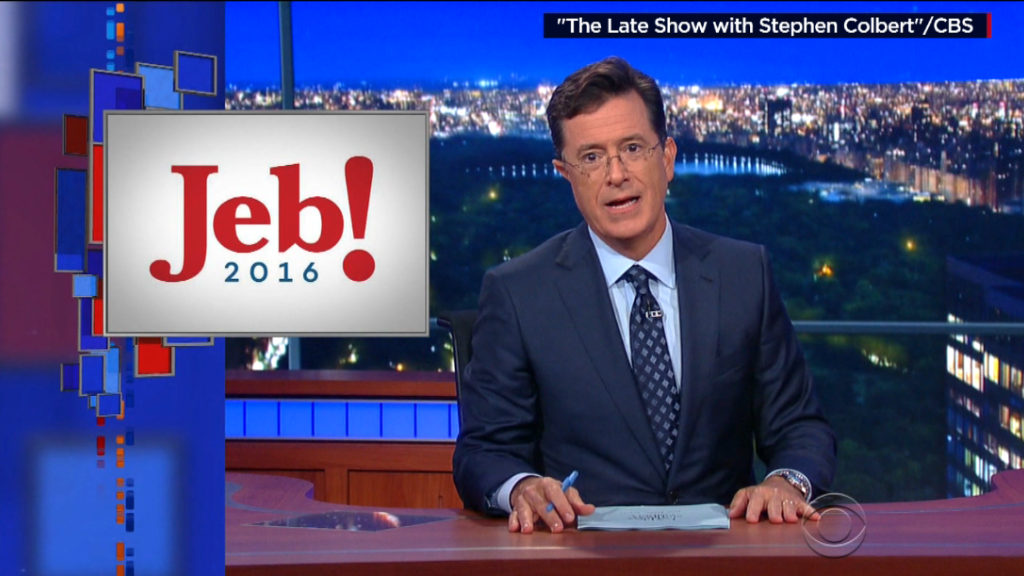 The new battle for late night is officially underway.
After beating out Jimmy Fallon with a big opening night, viewership for Stephen Colbert's second installment of the "Late Show" dipped to 3.7 million. That put him behind Fallon's "Tonight Show," which won the night with an average of 4.1 million viewers.
Fallon also beat Colbert in the the prized advertising demographic of people aged 18 to 49 with 1.6 million viewers compared to Colbert's 972,000.
To be fair, a decline was somewhat expected, given that Colbert's opening night was a must-watch TV event that was heavily promoted by CBS.
Much of Fallon's success was arguably thanks to his old friend, Justin Timberlake, who appeared on the show to take part in the duo's sixth installment of the "History of Rap."
The bit, where Fallon and Timberlake sing -- in rapid succession -- a medley of rap songs, is one of the most popular in late night TV. It's also a viral hit for the "Tonight Show," with more than 550,000 YouTube views since the sketch aired at 11:35 p.m. last night.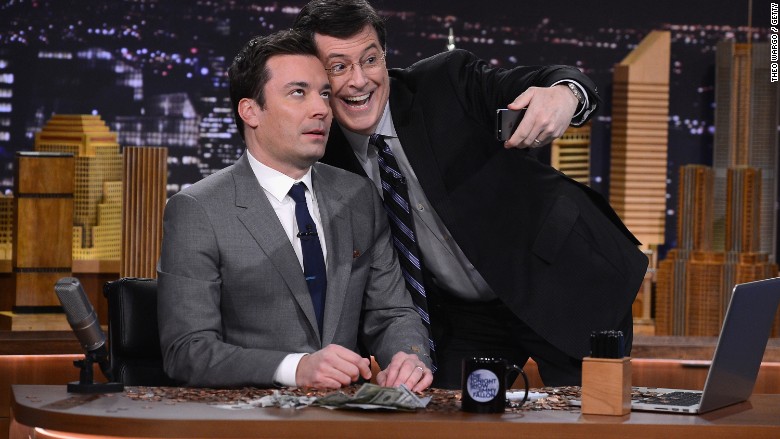 Fallon pulled out another big gun Wednesday night when he used another one of his most popular sketches, "Lip Sync Battle," to take on Ellen DeGeneres by lip synching songs such as Silento's "Watch Me (Whip/Nae Nae)."
That sketch has also caught fire online, grabbing more than 350,000 YouTube views overnight.
Related: Stephen Colbert suggests Elon Musk should 'run for president'
As for Colbert, the host welcomed Scarlett Johansson, Elon Musk, and rapper Kendrick Lamar -- who, according to those on social media, brought the house down at the Ed Sullivan Theater.
"Fewer Hollywood celebs. More Kendrick Lamars," tweeted New York Times culture reporter Dave Itzkoff.
The battle for late night is far from over, however, with Colbert hosting Vice President Joe Biden on Thursday and Fallon hosting presidential candidate Donald Trump on Friday.