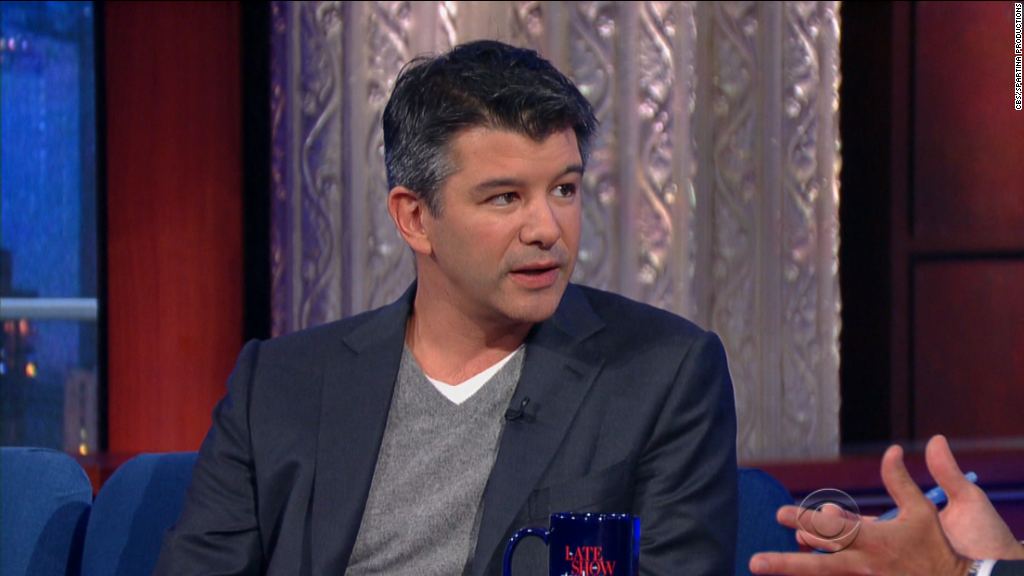 Stephen Colbert's interview with Uber CEO Travis Kalanick for Thursday's "Late Show" came with an unexpected twist: a protester.
The high-profile interview was briefly derailed when a man, seated in the balcony of the Ed Sullivan Theater, interrupted to say that Uber is "destroying full time professional taxi jobs," according to an audience member.
Kristin Condon, a guest who was seated in the orchestra section, said that the crowd reacted with "stunned silence."
Condon added that Colbert let the protester speak, and didn't kick him out of the taping.
"He was angry, but he wasn't obscene," Condon said of the protester. "It was also interesting that Colbert was really respectful... and allowed it to be an issue rather than just silencing it."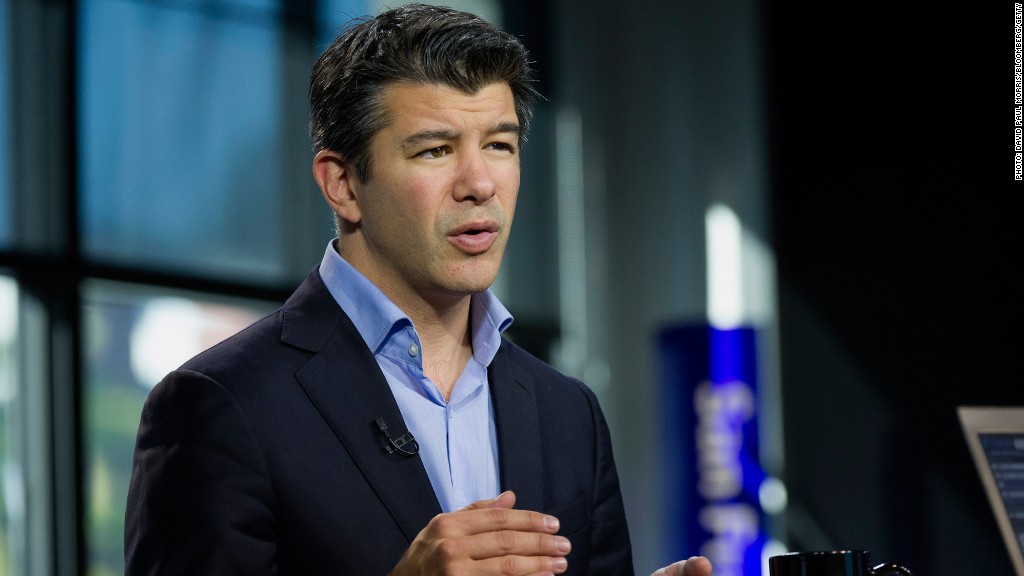 Related: Fallon beats Colbert thanks to a rapping Justin Timberlake
The interruption was a part of wild first week for Colbert.
The former "Colbert Report" host premiered his new "Late Show" on CBS Tuesday.
The show was a big hit with audiences, bringing in 6.6 million viewers. But according to Colbert, the debut had technical problems that almost stopped it from airing.
CBS did not immediately respond to questions about the disruption, and the exchange did not air during the 11:35 p.m. telecast of the show.
Condon, however, said that Colbert was able to make light of the situation, saying that the protester was actually "his cousin."
Uber did not respond to a request for comment.