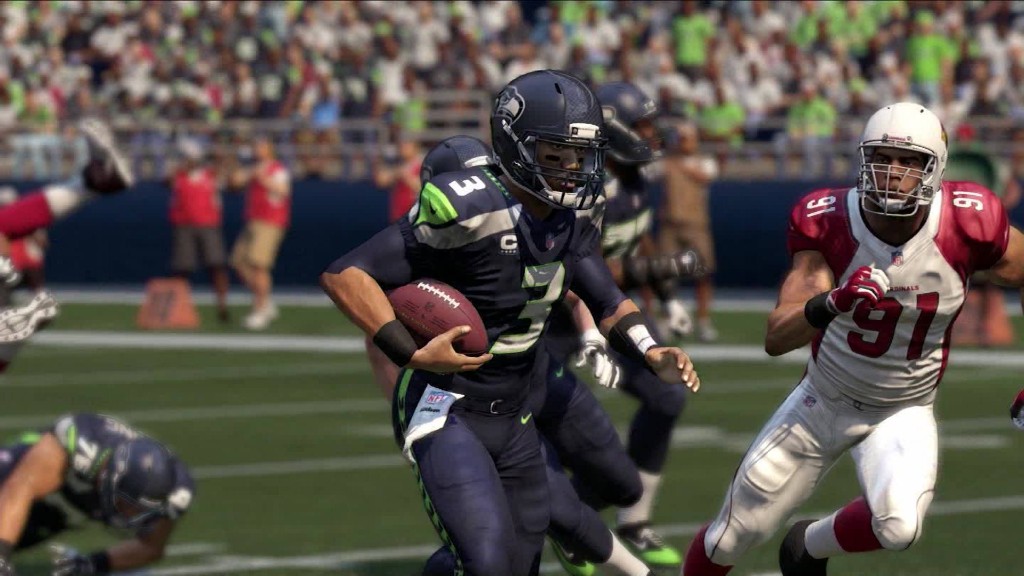 On Thursday the NFL kicks off what is almost certain to be another record money-making season.
The world's richest sports league raked in $12 billion in revenue last year, up about 16% from the 2013-14 season. And that figure is expected to hit $13 billion this year. That's according to a CNNMoney analysis of financial figures released by the Green Bay Packers, the league's only publicly-owned team, as well as sources familiar with league finances.
All in, the league posted profits last year near $1 billion.
Last year's gains came during an awful season for the NFL, when its image was battered by a series of scandals. Several players were charged with domestic abuse and the New England Patriots were accused of cheating in a playoff game.
The NFL's massive revenue jump last season was thanks new television broadcast deals which brought in an additional $900 million. Sponsorship revenue was also up about 8% to $1.15 billion, and ticket sales climbed as well.
Related: NFL ditches Roman numerals for Super Bowl 50
But growth will likely slow this year. The league's broadcast revenue won't jump by quite as much, although a new deal with DirecTV will mean another $500 million more for the league.
And this season's sponsorships are only expected to grow by about 5%, said Jim Andrews of research firm IEG.
Adding $1 billion in sales is nothing to sneeze at, but the NFL has set some very aggressive revenue targets. Commissioner Roger Goodell said five years ago that he wants to triple the league's revenue to $25 billion by 2027.
It will be tough to hit that target without some significant new business, however there are some possibilities.
Making the NFL more popular in overseas markets is one big opportunity -- American football currently trails behind the NBA and the U.K.'s soccer league when it comes to attracting fans beyond their home markets. The league has tried to drum up interest by playing three regular season games in London, and it will do that again this year. But so far, attracting foreign fans has been a rare miss for the league, which folded a minor league it operated in Europe in 2007.
Related: Cord cutters get to watch more NFL streaming games this season
Legal sports betting is another avenue that could boost the league's profits, but the NFL has fought the legalization of sports gambling in the U.S.
Still, football is by far the most popular sport for gambling. About $95 billion will be wagered on NFL and college football this season, according to the American Gaming Association trade group. And just $2 billion worth of those bets will be placed legally at Nevada casinos.
Legalized gambling would open up huge new sponsorship opportunities for the league and teams.
Indeed, fantasy sports sites such as DraftKings and FanDuel are a growing source of sponsorship revenue for many NFL teams, if not the league itself.
The NBA, NHL and MLB have all taken equity stakes in the two sites, but so far the NFL has declined to do.