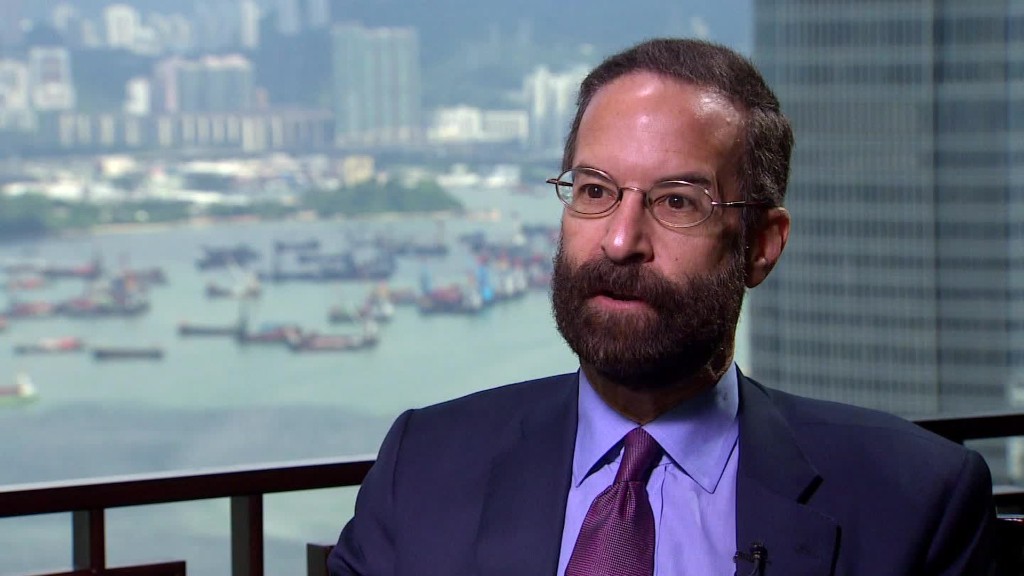 Premier Li Keqiang sought to reassure global investors Thursday, saying that China's economy is "running within the proper range" while insisting that Beijing would never seek to start a currency war.
"Here's my message," Li said at the World Economic Forum's "Summer Davos" meeting in Dalian, China. "Despite some moderation in speed, performance of the Chinese economy is stable and moving in a positive direction."
"We also face some difficulties," he said during the rare public address, "but on the whole, we have more opportunities than challenges."
Beijing has been working feverishly this summer to confront two such challenges: China's stock market has tumbled 40% since June, and there are signs that economic growth is slowing more quickly than economists had anticipated.
Experts have known for a long time that China's growth would slow, especially as Beijing made reforms to shift the country away from relying on building roads, railways and housing to generate growth, to an economy powered by consumer spending.
That's happening now. Beijing's growth target for the year is 7% -- a goal it said it met in the first six months. Seven percent is a far cry from the heady days when China's economy was expanding by 10% a year. But it's still strong enough to create new jobs to keep employment steady.
Critics say China's real growth rate is closer to 4% or 5%, and many observers have been worried by weak manufacturing and export data in recent months.
Related: China has spent $236 billion on its stock market bailout
The premier, who has significant input on economic matters, said that Beijing is focused on employment and household income. As long as those indicators hold up, he said, officials will be happy with the growth rate "whether it's a little bit higher or lower."
"If there are signs that the economy is sliding out of the proper range, we have adequate capability to deal with this situation," Li said. "The Chinese economy is not headed for a hard landing."
In a bid to support growth, the People's Bank of China has already cut interest rates, and lowered the amount of cash banks are required to keep on hand.
Beijing also devalued the yuan last month, a move that some think was designed to boost the country's exporters. If that view finds traction among regional governments, retaliatory actions could spark a currency war in the region, further degrading Indonesia's rupiah, Malaysia's ringgit and other vulnerable emerging market currencies.
Still, the government has insisted that the devaluation was part of a plan to allow market forces more control over the currency, and not an attempt to boost China's exporters.
"China will never resort to a currency war," Li said.