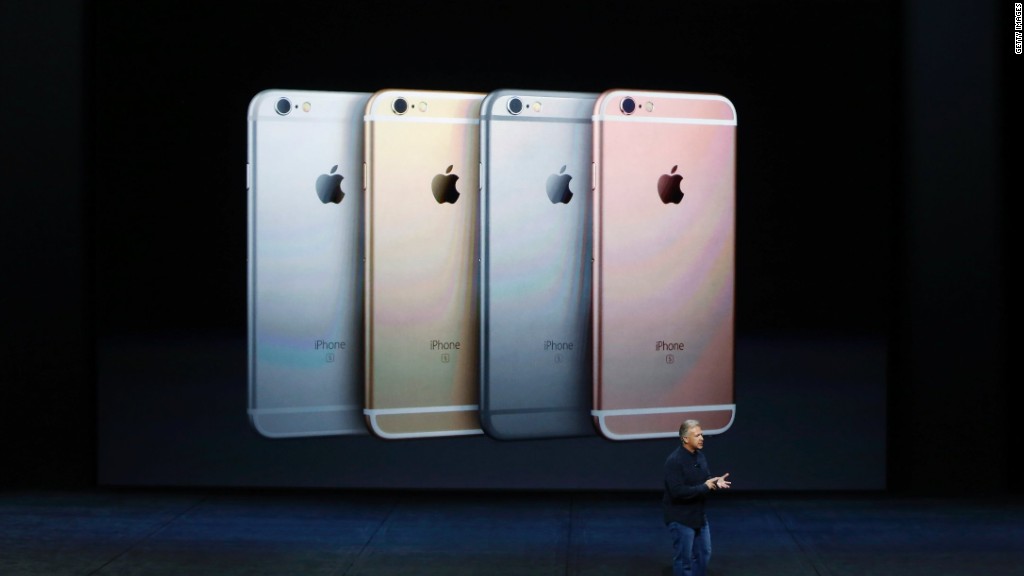 Some emotions are so raw, so powerful, that the only way to express them is with a tiny unicorn head.
Later this year, Apple (AAPL) will add a number of new emoji when it updates its mobile operating system to iOS 9.1. Emoji are the tiny cartoon icons used to punctuate texts and emails. They can quickly get the point across when typing "pick up apples and the dog on your way home" is too labor intensive, or when you don't quite love someone yet but you do <3 them.
The slew of new emoji icons includes a burrito, a taco, the unicorn head, and a detective. The most scandalous new Apple emoji is a hand with the middle finger extended, the international symbol for "We're number 1!"
Related: Apple unveils iPhone 6S, Apple TV, iPad Pro
There's a "nerd face" which is a yellow emoji with glasses and buck teeth (at least Apple did not go full stereotype and put tape in the middle of the glasses). Most of the new additions are self explanatory -- a robot face, a face wrapped in a bandage, a face with a zipper for a mouth, an upside-down face.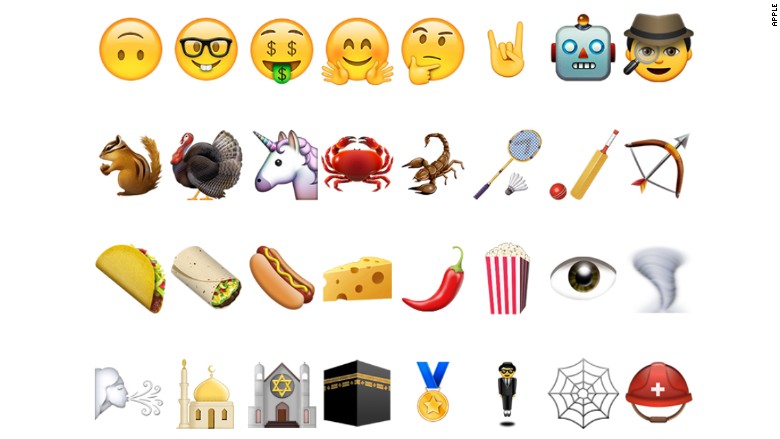 There are prayer beads, new landscapes and a satellite. Animal lovers have a bigger repertoire, with a crab, a turkey, a squirrel and an adorable but rather depressed looking lion.
The company will release its latest mobile operating system update, iOS 9, to the public on September 16. The version with the new emoji will follow later this year. The emoji are based on the standards set forth by the Unicode Consortium.