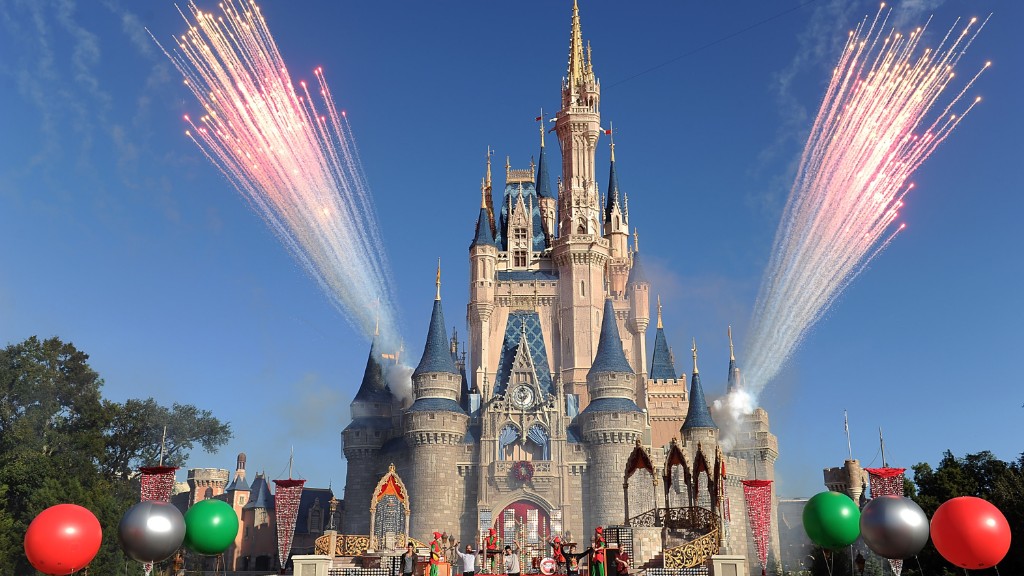 Disney has unleashed the Force -- on itself.
When Disney (DIS) and other media stocks crumbled last month, the home of Star Wars seized on the opportunity to buy back its stock at what looked like dirt cheap prices.
Disney went big, aggressively repurchasing $2.4 billion shares, Thomas Staggs, the company's chief operating officer, told analysts at a conference on Thursday.
In August, Disney stock plunged into a bear market -- down more than 20% from recent highs -- amid fears that even its vaunted ESPN network was being squeezed by customers cutting cable.
"The market (gave) us an opportunity to buy the stock at meaningfully lower prices," Staggs said at Bank of America Merrill Lynch's media conference.
"So we've taken big advantage of that opportunity," he said.
It's almost an understatement. Disney's recent buybacks represent nearly half of the company's total repurchases of $5.6 billion in this fiscal year.
"We figured they'd be aggressive, but not this aggressive," said David Miller, a media analyst at Topeka Capital Markets.
Related: America's favorite stocks in bear market territory
Cord-cutting freakout overdone?
The purchases represent a vote of confidence in the company's current strategy and a signal that executives think the negative sentiment got a little carried away.
The selloff began on August 4 after Disney reported solid second-quarter results, but also disclosed a slowdown in subscriber growth at ESPN. The news raised concerns that Netflix (NFLX), Amazon (AMZN) Prime and other emerging platforms have sparked an acceleration of cord cutting, eating into the cable's subscriber fees that are critical to media companies.
The cord-cutting fears sent Disney shares diving 9% the next day. Rivals were also caught up in the storm, with Discovery Communications (DISCA) plummeting 12% and CNNMoney owner Time Warner (TWX) sinking more than 8%.
"I think the market overreacted," Staggs said.
Related: These stocks are getting crushed. Is it time to buy now?
Is ESPN threatened?
The Disney exec sought to reassure investors about the health of ESPN, its ratings and subscriber juggernaut.
He pointed to ESPN's ability to attract viewers on multiple platforms, including ESPN.com, WatchESPN and other apps. ESPN is a money-maker for cable providers, driving the most local ad sales, high-definition upgrades and broadband subscriptions, Stagg said.
"ESPN in particular continues to be one of the most important and valuable brands in programming," Staggs said.
Related: Media stocks in fresh slide led by Disney
Investors cheer buybacks
Disney wasn't the only one jumping on the suddenly-cheap stock.
Exencial Wealth Advisors, which already owned a lot of Disney stock, bought more during the recent selloff, according to David Yepez, an investment analyst at the firm.
"When you have great companies like Disney that step in when the stock falls it's great for investors because it sets a floor beneath the price," Yepez said.
Disney shares on the comeback trail
Of course, Disney has more to it than ESPN and its other cable networks. Buzz continues to build over the Star Wars franchise, as highlighted by last week's Force Friday event. That's when toys and other merchandise tied to the "Star Wars: Episode VII -- The Force Awakens" move went on sale.
It's the first new Star Wars movie since Disney acquired Lucasfilm in 2012. Disney recently announced the creation of two "Star Wars" expansions at its Disneyland and Disney World resorts.
Disney shares continue to rebound from the freak out experienced last month. They're currently trading at about $103, up 31% from their August lows of $78.54.