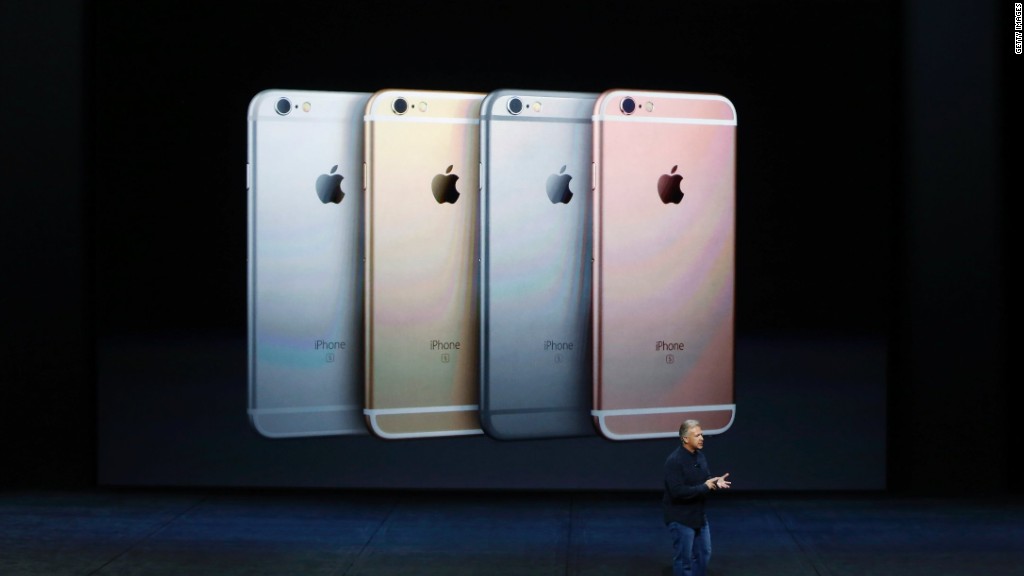 Apple paid China more than $80 million in back taxes and fines after severely understating its sales in the country.
China's Ministry of Finance announced this week that Apple failed to account for 8.8 billion yuan ($1.4 billion) in sales in 2013, according to the government-run Xinhua News Agency. Apple also overstated its profit by 5.4 billion yuan ($820 million) that year.
As a result, Apple had to fork over 452 million yuan ($71 million) in unpaid taxes to the Chinese government, in addition to a 65 million yuan ($10 million) fine.
"During an audit of our 2013 operations, a difference in interpretation of a tax rule resulted in a balance due, which we paid with interest," said Josh Rosenstock, a spokesman for Apple. "We pay all the taxes we owe wherever we do business and we will continue working closely with the Ministry of Finance."
Apple, which was mired in seventh place in China as recently as a year ago, soared to become the most popular smartphone brand there during early 2015, boosted by the launch of the iPhone 6.
But the iPhone 6 aura dimmed soon enough, opening the door for challengers to take over the top spot. Apple is now in third place behind Xiaomi and Huawei, with Samsung and Vivo rounding out the top five, according to tech research firm Canalys.
China has been cracking the whip on unpaid taxes by U.S. companies recently. The country charged Microsoft with $140 million in unpaid taxes in November 2014.
Apple is no stranger to controversy about taxes. The company says it could be forced to pay a decade's worth of back taxes to Ireland, following a European Commission probe investigating Apple's (AAPL) 1991 tax deal with Ireland.
Ireland is widely expected to face censure for violating European Union laws prohibiting state aid to companies.