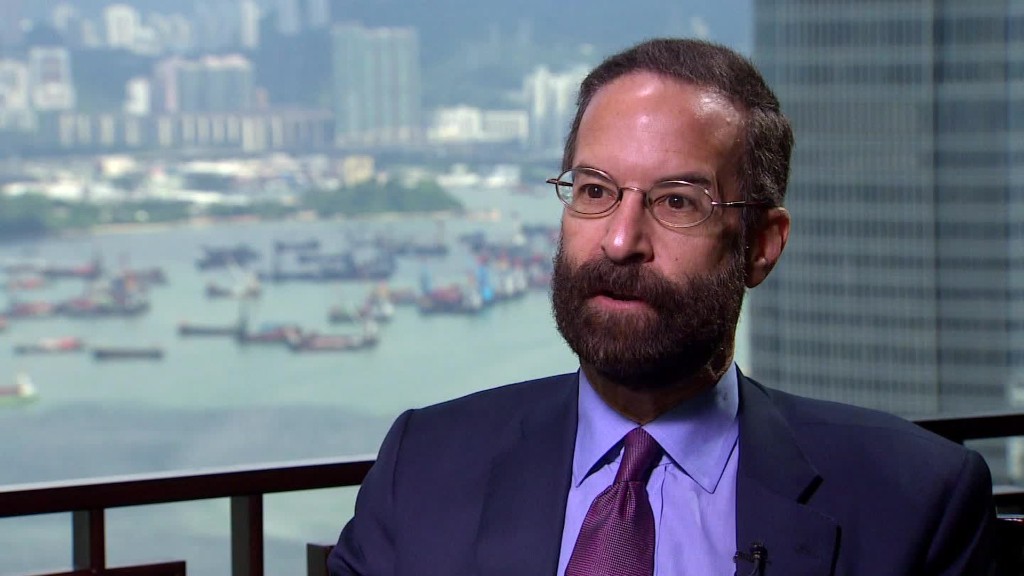 China's stock market has gone haywire, the yuan has depreciated and the country's massive factory sector appears to be weakening.
But economists aren't hitting the panic button just yet.
Instead, they're largely sticking with their forecasts, predicting 6.85% GDP growth for the third quarter, and 6.9% for the full year, according to a survey conducted by CNNMoney.
That's only a tick slower than the government's official 7% growth target, and far better than the doomsday predictions that have roiled international markets in recent weeks.
There are still reasons to worry. Industrial production numbers for August were weaker than economists had anticipated, while export and manufacturing data have also disappointed. The Shanghai Composite has fallen roughly 40% from its June peak.
It's possible that economists will downgrade their forecasts in the coming weeks and months if negative data points continue to pile up. But for now, analysts are taking the long view, arguing that weakness is part of China's "new normal" -- an extended period of slower expansion as the country transitions from an infrastructure-led economy to one driven by consumption.
Related: IMF warns over China slowdown
Moreover, they say Beijing still has a number of tricks up its sleeve to boost the economy if needed.
"All governments intervene in economies during periods of pain, and China's even more so," said Brian Jackson, China economist for IHS Global Insight. "The Chinese government will continue to play a large role in the infrastructure acceleration, as well as piecemeal reform to steadily pump growth during the multi-year transition."
Related: China has spent $236 billion on its stock market bailout
In a bid to support growth, the People's Bank of China has already cut interest rates, and lowered the amount of cash banks are required to keep on hand. The central bank has also allowed the biggest devaluation of the yuan in decades, which should provide a boost to exporters.
That's on top of the $236 billion Beijing has spent to prop up the tumbling stock market.
The interest rate cuts, along with other targeted stimulus measures, suggest "that China's policymakers are serious about the 7% growth target for this year," said Larry Hu at Macquarie. Economists at Standard Chartered expect Beijing to make additional rate cuts in the coming months.
Looking ahead, the surveyed economists expect growth to slow to 6.65% in 2016. They also predict that Beijing will lower its GDP target for next year to below 7%.
China's National Bureau of Statistics will report third quarter GDP figures on Oct. 19.