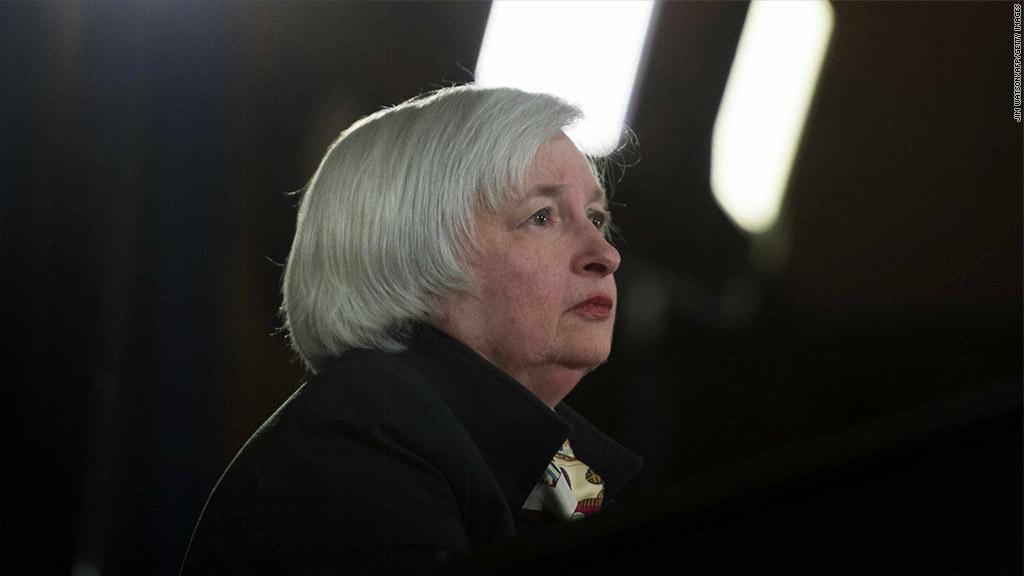 The broader market has started to stabilize a bit after its August meltdown.
The S&P 500 is no longer in a so-called correction. It's down 8% from its all-time high. And many market leaders have bounced back -- Google (GOOGL), Amazon (AMZN), Facebook (FB), Pepsi (PEP), Nike (NKE) and Starbucks (SBUX) are just a handful of blue chip stocks that are less than 10% from their 52-week highs.
But for some former Wall Street darlings -- companies that could seemingly do no wrong -- it's a completely different story.
It's especially true for companies that went public in the past year or so and wowed investors, only to now struggle to get back to those peaks.
GoPro (GPRO) is perhaps the poster child for this. Even though sales of the company's Hero digital cameras remain strong, the stock has plunged 45% this year and is 65% below its all-time high.
Related: Alibaba fights back against negative Barron's story
It's not the only "It" stock to fall on hard times.
Shares of Fitbit (FIT) are nearly 40% off their post-IPO high. Alibaba (BABA) is almost 50% below its peak, and the stock is trading for less than $68 -- its IPO price last year.
Shake Shack (SHAK), which had one of the most sizzling market debuts this year, is also nearly 50% below its record high price.
Several larger momentum companies that have been hit hard have yet to recover as well.
Netflix (NFLX), American Airlines (AAL), Macy's (M) and Chinese search engine Baidu (BIDU) are all in bear markets -- each down more than 20% from their 52-week high.
What's the significance of this? It appears that many investors are unwilling to once again embrace the stocks that had been big winners before markets started convulsing earlier this summer.
That may not be a bad thing. With the Federal Reserve likely to raise rates sometime soon -- if not this week then possibly in December -- it makes more sense for investors to flock to safer stocks.
Related: Bulls on parade: Stocks bounce back ... for good?
Many of these highfliers rose too far too fast and were trading at extremely expensive valuations.
Investors should be more skeptical.
Take Shake Shack, for example. Does the company deserve to trade at nearly 170 times 2016 earnings estimates? To be sure, it makes a tasty burger. Sales are growing and it is opening lots of new locations.
But investors are acting as if it's the next Chipotle (CMG). That's a huge reach.
By that same token, some of the sell-offs may be overdone. Amazingly enough, a few of the momentum stocks are now trading at reasonable prices.
GoPro is valued at 16 times 2016 earnings forecasts. Its long-term estimated earnings growth rate is 15%. So the stock seems fairly priced.
Baidu trades at 20 times next year's profit estimates and analysts are predicting annual earnings increases of about 20%. The company may have been unfairly punished due to fears about China's slowdown.
Not every stock that has taken a big hit is suddenly a bargain. But this might be a good time for investors to start looking more closely at some fallen angels.