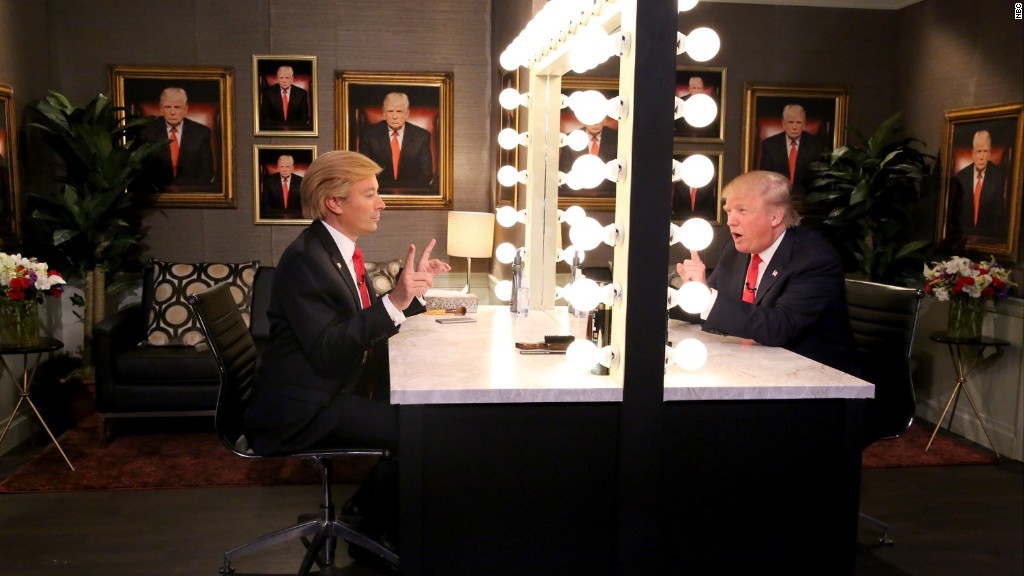 Donald Trump has signed a pledge to support the Republican Party's presidential nominee -- even if it isn't him. But one of the best-known pundits in conservative media isn't making the same promise.
Bill Kristol, the editor of the Weekly Standard, said he would likely look beyond both of the major parties if Trump, the clear frontrunner in the GOP's crowded presidential field, emerged with the party's nomination.
"I doubt I'd support Donald. I doubt I'd support the Democrat," Kristol told CNNMoney in an email. "I think I'd support getting someone good on the ballot as a third party candidate."
Related: Conservative media: Who loves Donald Trump, and who doesn't
Those comments aren't much of a surprise coming from Kristol, who has been one of Trump's most vocal critics on the right.
After Trump made harsh comments in July about Senator John McCain's service in the Vietnam War, Kristol said that the billionaire developer was "dead" to him.
"I'm finished with Donald Trump," Kristol said at the time.
Trump's candidacy has created a schism within conservative media. George Will, Charles Krauthammer and Glenn Beck have criticized him. And last month, Beck called out the likes of Rush Limbaugh and Ann Coulter for their support of Trump.
"These are smart people," Beck said. "What am I missing?"
Related: Glenn Beck: Why do conservative pundits support Trump?
Trump's critics on the right point to his past donations to Democrats and his support of liberal policies as proof that he isn't worthy to be the GOP standard-bearer. He even won praise from a pair of progressive icons, Senator Elizabeth Warren and New York Times columnist Paul Krugman, for his proposal to raise taxes on wealthy Americans.
Trump was booed loudly at the start of the GOP debate last month when he declined to commit his unconditional support to the party's eventual nominee.
But Trump eventually came around and signed the Republican National Committee's loyalty pledge, a written promise to back the party's nominee and to not run as a third-party candidate.
Kristol, on the other hand, is counting on a viable third-party candidacy to emerge in the event that Trump clinches the nomination.
So who would Kristol like to see on the ballot?
Former Vice President Dick Cheney and freshman Senator Tom Cotton, Kristol said, "would be an excellent independent ticket!"