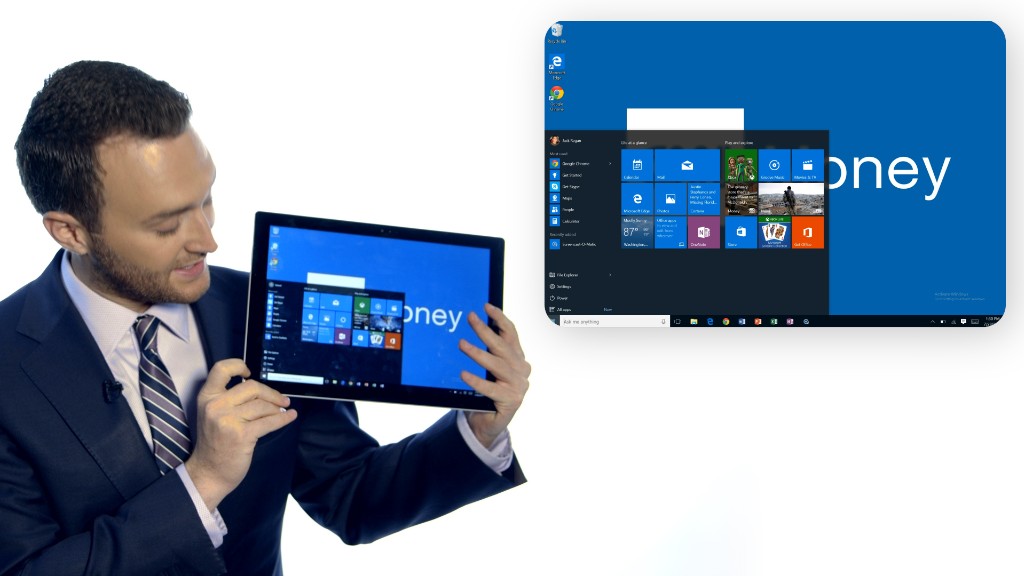 Summer was all about software for Microsoft, and in a few short weeks, the company will focus on promoting its new hardware.
Microsoft CEO Satya Nadella will unveil a line of Windows 10 devices at a New York event on October 6. The company delivered invitations on Monday.
Microsoft (MSFT) did not release any details about which products it would present. But the company is widely expected to announce a new Surface Pro 4, two Lumia smartphones, and possibly even a new wearable or an update to its existing Microsoft Band smartwatch.
A spokesman declined to comment on specifics. He would only say there will be a "variety of Windows 10 devices."
Microsoft's new gadgets are expected to build on the new features of Windows 10, which debuted in July.
The Surface Pro, for example, is a full-powered PC that looks and acts like a tablet. The latest model, the Surface Pro 3, has a 12-inch screen, a kickstand, and weighs less than two pounds. It's meant to attract people who want a three-in-one device -- a popular customer base that other tech companies are going after too.
Apple (AAPL) now has its own version of a bigger and more powerful tablet, the iPad Pro, which it revealed last week. And Lenovo (LNVGF) makes a range of convertible laptop-tablet computers for its "Yoga" line.