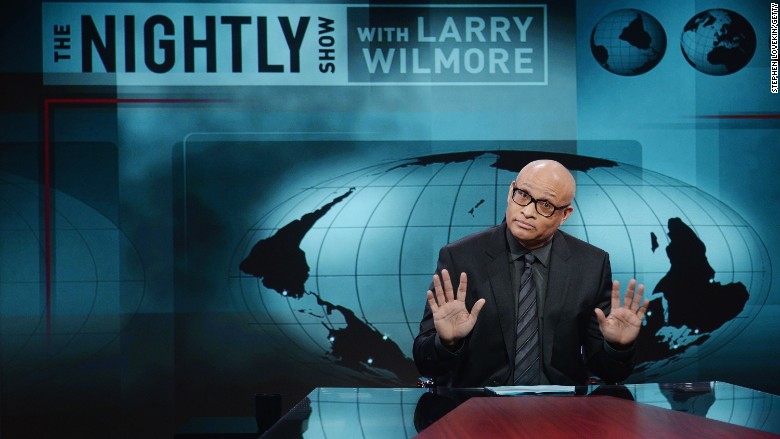 Now we know that Larry Wilmore will be one of the many late night TV hosts helping to frame -- and lampoon -- the 2016 election.
"The Nightly Show" host said during an audience Q&A on Monday that the Comedy Central show has been renewed for another season. This means that Wilmore's show has been picked up for January of 2016 through the end of the year, a Comedy Central spokesperson confirmed on Tuesday.
Now that Wilmore's "Nightly Show" has been renewed, and Trevor Noah will start at "The Daily Show" on September 28, Comedy Central has its 2016 election team line-up set.
During the Q&A, Wilmore jokingly thanked Donald Trump for helping the show get picked up.
Wilmore's "Nightly Show" -- which replaced Comedy Central's "The Colbert Report" in January -- has had up and down ratings since its debut.
The satirical news show, which followed Jon Stewart's "Daily Show" up until the host's departure in August, brought in some of its biggest ratings (an average of 918,000 viewers) during Stewart's farewell week.
However, those numbers dropped well below Wilmore's total live average of 713,000 viewers in the weeks following Stewart signing off.
Related: Larry Wilmore's 'Nightly Show' ratings really miss Jon Stewart
Comedy Central has defended Wilmore's slumping ratings saying it is "currently missing its 'Daily Show' lead-in" and that the network "fully supports Larry and 'The Nightly Show.'"
Ironically, an audience member on Monday asked Wilmore how his ratings were doing. The host made a joke and then explained that viewers are starting to find the show and are also sharing it online.
As for Trump, Wilmore told his audience what his first question would be to the Republican presidential candidate if he ever came on the show.
"What the f***?," he said. "And then the rest would be in Spanish."