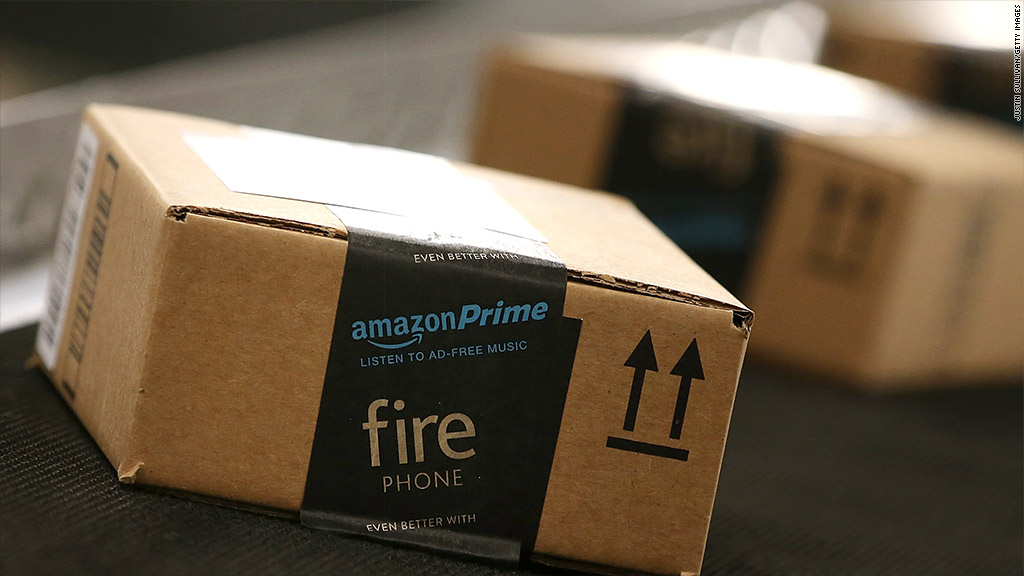 Jeff Bezos wants the millions of customers who use Amazon every day to become Washington Post readers.
It was probably only a matter of time before Bezos attempted to integrate the online marketplace he founded with the newspaper he bought two years ago.
Wednesday marks a big step forward in that collaboration, with the Washington Post announcing that Amazon Prime customers can enjoy six months of free access to the newspaper's national digital edition. After that, Prime members can continue the subscription for a discounted rate of $3.99 a month.
The promotion, which was first reported by Politico Media, could be a coup for the Washington Post, which is embarking on an ambitious effort to broaden its national and international reach. Prime, Amazon's subscription service that was first announced in 2005, is estimated to have as many as 40 million members.
Related: Bezos unveils Cape Canveral as base of his space company
The extent to which the company interacts with the Washington Post has been the subject of intense speculation in the media world ever since Bezos, the founder and CEO of Amazon, purchased the newspaper for $250 million in 2013.
Bezos said last year that he believed he could use the knowledge it took to build Amazon (AMZN (AMZSY)), which recently surpassed Wal-Mart (WMT (WMT)) as the world's biggest retailer, to improving the Washington Post's digital presence.
"I didn't know anything about the newspaper business, but I did know something about the Internet," he said.